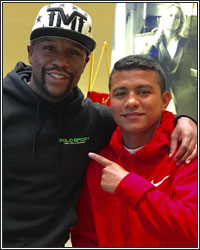 "I was hanging out with Chocolatito," stated retired undefeated former pound-for-pound king Floyd Mayweather, who recently revealed a meeting he had with undefeated Nicaraguan superstar Roman "Chocolatito" Gonzalez. With an unblemished record consisting of 44 wins, 38 by way of knockout, the WBC flyweight champion hopes to tie and eventually break the 49-0 record currently held by Floyd Mayweather and Rocky Marciano.

According to Mayweather, and anyone else who has seen him fight, Gonzalez certainly has the skills to give any fighter problems, which is one of the reasons why many have tabbed him as Mayweather's replacement as the best pound-for-pound fighter in the world. That said, due to the lack of big names on his resume, there are still some who aren't totally sold on his level greatness. In order to convince the naysayers, Mayweather has the perfect opponent in mind for Gonzalez to prove just how good he really is.

"I've never seen him fight before, but I've seen some highlights today. He can fight his ass off," Mayweather explained during a recent conversation with FightHype.com. "The fight that I would like to see is Chocolatito and [Guillermo] Rigondeaux at 118. I think that would be a good matchup."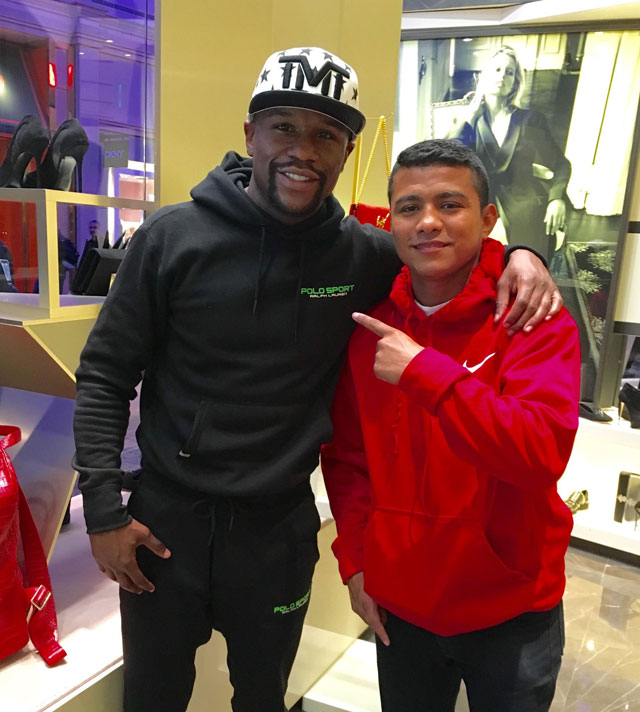 BE SURE TO CHECK BACK SOON FOR MUCH MORE FROM RETIRED UNDEFEATED FORMER POUND-FOR-POUND KING FLOYD MAYWEATHER

ALSO SEE:


[ Follow Ben Thompson on Twitter @fighthype ]