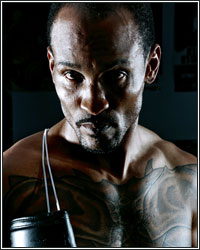 The summer is definitely heating up, and so is the war of words between welterweights Randall Bailey and Devon Alexander. After calling out Alexander for letting his trainer, Kevin Cunningham, fight his verbal battles, Bailey finally got the response he was looking for from "The Great." Alexander told FightHype's own Ben Thompson that, although he's not much for talking, he's going to cut through Bailey "like a hot knife going through butter". Naturally, Bailey happily responded, firing back at both Alexander and Cunningham. "My fight with the midget gonna be the first boxing match on The First 48," he commented, referring to the A&E TV series that follows homicide detectives as they investigate crime scenes.

Taking it a step further, Bailey also expressed his eagerness to have a direct conversation with Cunningham. "Damn, can I get a 3-way phone interview with Mr. 'freeze, get your hands up' Cunningham," he asked, making light of Cunningham's career in law enforcement prior to turning his full attention to training. As the war of words continues to heat up, this fight is getting more personal with each passing day. Never one to be shy or short on words, I'm sure Cunningham will have no problems letting Bailey know exactly what's on his mind, whether it be on the phone or in person.

Although a venue has yet to be set, the scheduled grudge match is due to take place on September 8th.
[ Follow Percy Crawford on Twitter @MrLouis1ana ]