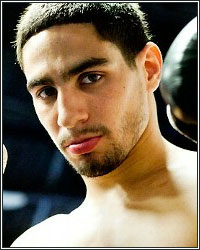 According to sources, a January 19 showdown between unified jr. welterweight champion Danny Garcia and former jr. welterweight champion Zab Judah is already close to being finalized. In fact, contracts have already been drawn up for both fighters. The bout will take place at the newly built Barclays Center in Judah's hometown of Brooklyn, New York. Earlier this week, Judah spoke to FightHype.com about the potential clash as if it were virtually a done deal.

"My dream is to unify the jr. welterweight division. I unified the welterweight division, you know what I'm sayin. I was the undisputed welterweight champion of the world. I'm telling you right now as we speak, it's not even Thanksgiving yet, it's not even Halloween yet, and I'm telling you by next year, Zab Judah will be the undisputed jr. welterweight champion of the world," an elated Judah proclaimed in a FightHype exclusive interview. "Danny Garcia is a young kid. He's undefeated, you know what I'm sayin'. He's hungry. Zab Judah is known for eating donuts all day. I eat donuts. Anybody come out here with a donut, I eat it. I take it. Lucas Matthysse, ask him! I take 0's. Vernon Paris, ask him! I eat 'em. I take 'em away, so Danny Garcia, I feel like eating donuts at the top of January."

Much like last Saturday's card, don't be surprised to see more Brooklyn natives also appearing on the card.
[ Follow Ben Thompson on Twitter @fighthype ]