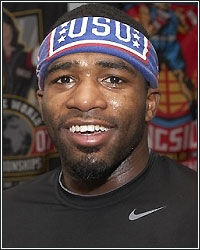 It's Monday. Welcome back for another edition of Observe and Fight, The Boxing Observer's compilation of observations and random thoughts from the week that was in boxing. Get caught up on some of the most recent events you may have missed out on, including the Top Rank/Golden Boy feud, the weekend review in boxing, a preview of Broner vs. Demarco, and much more. Without further ado, check out the latest observations from The Boxing Observer, David Kassel.



Can we all just agree that Top Rank and Golden Boy are acting like 2nd graders? "No, he did it." "No, he did it." "I'm telling." That's what I feel like is going on between boxing's two most influential and powerful promotional entities. I'm very glad that fighters are now calling for their promoters to work through this stupid feud, as Abner Mares did in his post-fight interview with Jim Gray. While Mares didn't blame his promoter, Golden Boy, he did say that Oscar De La Hoya told him that De La Hoya would crawl to Las Vegas and the Top Rank offices to make a deal happen. It's time to put your money where your mouth is. Mares vs. Nonito Donaire is one of the 10 best fights to be made in boxing, and it needs to happen sooner rather than later. All it takes is one successful promotion to end a juvenile feud which could ultimately result in the match-up everyone wants to see between the two fighters who shall remain nameless as I try to write one article without mentioning either man's name.


Speaking of Mares, what a gutsy performance. I'm not sure what fight Dr. James Jen-Kin was watching by giving Mares every round against Anselmo Moreno, but Mares proved that grit and determination can take a fighter a long way in boxing. Does Mares foul a lot? Yup! Is he doing anything wrong? Not until the referee deducts a point. Mares doesn't make it easy to referee because he throws punches in bunches. Mares, a very likable guy, openly admitted to me in an interview before his rematch with Joseph Agbeko that the referee should have taken a point in their first fight. However, because of the fact that Mares has not been deducted a point, why should he change his style? If I'm Mares, I wouldn't change a thing. If it ain't broke, don't fix it.


Anselmo Moreno still has a very bright future ahead of him. It's difficult to say that about a guy who hadn't lost for 10 years before Saturday night, but Moreno proved he can fight a fan-friendly style if needed. I hope Golden Boy is able to work out an agreement between Moreno and IBF bantamweight champion Leo Santa Cruz. That would be a bantamweight unification dream fight!


Wladimir and Vitali Klitschko are ready, willing, and able to fight anyone. Wladimir, who fought a taller opponent for the first time in his career Saturday, absolutely annihilated Mariusz Wach in preparation for a future showdown with David Price, Tyson Fury, or Deontay Wilder. The Klitschkos get a bad rap for not fighting the best heavyweights in the world, but look at the records. Both brothers have fought the best, and they have beaten the best. It's not their fault that most heavyweights are waiting for the brothers to retire instead of taking a loss. Alexander Povetkin has no chance against either brother. Marco Huck will suffer a similar fate. If there is anyone in the world who will beat the Klitschko brothers in the next year, I believe it will be either David Price or Deontay Wilder. The only reason I say this are because both fighters have the power to match the Klitschko brothers, and both guys do something that most heavyweight fighters don't do...they always stay in shape. Both Price and Wilder still have a few things to correct before they are ready for the big time, but if they stay in shape year round, much like the Klitschko brothers, they could be the ones to dethrone the Twin Towers.


The Olympians who made their professional debuts are still way to young to determine anything. Don't get excited about the way the Americans performed on ShoBox Friday night. They did what they were supposed to do. They were matched with fighters who were supposed to make them look good, and that's exactly what happened. I'm not saying that they won't be successful, but there is still a long way to go.


Gary Russell Jr., on the other hand, is a future superstar. The main event fighter on ShoBox is ready for primetime in my opinion. Russell Jr. is so fast and agile that it's hard to believe he packs such a wallop in such a small body. I think Russell Jr. should get a title shot at featherweight before the end of 2013, and I expect him to capitalize fully. In my opinion, Russell Jr. has a higher ceiling than Adrien Broner.


Adrien Broner vs. Antonio Demarco will not be competitive. I am going to go out on a limb and say that Saturday night's HBO main event will last as long as Broner allows it to. Broner is a far superior boxer to Demarco, has better punching power, and has stronger defense. Broner will demolish Demarco on Saturday night.


The co-main event between Seth Mitchell and Johnathon Banks is intriguing. Mitchell wants to be the next great American heavyweight, and Saturday night will be his chance to prove he has what it takes. I think Mitchell needs a dominant performance against Banks to be taken seriously as a heavyweight contender. We shall see.


Isn't it convenient that Vanes Martirosyan vs. Erislandy Lara ended in a draw? I believe the fight was very even, and I have no problem with the result, especially since the fight ended on a headbutt. However, the WBC, Golden Boy Promotions, and Saul "Canelo" Alvarez have to be smiling from ear to ear knowing that the fight didn't end with a clear, mandatory #1 contender. The WBC has done everything to protect Canelo from losing his title since defeating Matthew Hatton. Golden Boy Promotions doesn't seem to eager to put Canelo in with the southpaw, Lara. Had Martirosyan, a Top Rank fighter, won the fight, the bout would have likely gone to a purse bid between Golden Boy and Top Rank. Can you imagine Canelo fighting in the main event of a Top Rank card? With Martirosyan vs. Lara ending in a draw, it all but assures Canelo that he can hand pick his next opponent and take a voluntary title defense. I see the winner of Miguel Cotto vs. Austin Trout in his future.


Congratulations is in order for Alfredo Angulo. Perro's journey from an immigration detention center back to the ring was difficult enough, and it was hard not to get emotional as he returned with a spectacular 1st-round knockout Saturday night. Even I got a bit choked up watching Angulo pour out the tears after his victory.


Nathan Cleverly would not beat Bernard Hopkins. I think it's a very bad idea for Frank Warren to match Cleverly with the future hall of famer, Hopkins. Cleverly has a come forward, straight up style, and the last time Hopkins faced someone like that, he destroyed Kelly Pavlik. I know the fight will make a ton of money in Europe, but Warren and Cleverly better write a rematch clause into the contract because they are going to need it after Hopkins does what I expect him to do. Even at 47 years old, Hopkins WILL beat the much younger Cleverly.


Is anyone actually going to order the pay-per-view between Carl Froch and Yusaf Mack? No disrespect to Froch or Mack, but I wouldn't pay a dime to watch Froch end Mack's career. Froch is taking this fight as a tune-up and big payday. I can't say I blame him as he prepares for his rematch with Lucian Bute. Just don't expect me to spend any money on it.


Mikey Garcia proved he is human. Garcia more than passed his test Saturday night against Jonathan Barros, but Barros exposed a few flaws in Garcia we had yet to see. I still think Garcia is a future pound for pound fighter, and I hope he gets his chance to face featherweight champion Orlando Salido. Garcia has everything to be great.


Ricky Hatton returns November 24th!!! Can you tell my excitement through my writing?


Rest in peace to another boxing legend, Carmen Basilio. The former welterweight champion, middleweight champion, and boxing Hall of Famer is one of the guys I wish I had the chance to see. A throwback, old school fighter who had Arturo Gatti like courage; he was Gatti before Gatti. It also didn't hurt that Basilio knocked off Sugar Ray Robinson in old Yankee Stadium in 1957. Boxing has lost so many greats in 2012. Let's hope 2013 doesn't call for an encore of boxing deaths.

That's all I've got for this week. Email any questions or comments to
dkassel@fighthype.com
and I will answer them throughout the week. Your email may be featured in the next "Observe and Fight." Follow me on Twitter @BoxingObserver, and be sure to "Like" The Boxing Observer on Facebook.
[ Follow David Kassel on Twitter @BoxingObserver ]