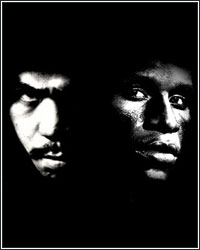 It's Monday. Welcome back for another edition of Observe and Fight, The Boxing Observer's compilation of observations and random thoughts from the week that was in boxing. Get caught up on some of the most recent events you may have missed out on, including the biggest fight that can be made in boxing, the postponement of Danny Garcia vs. Zab Judah, Lucas Matthysse's dominant performance, an honest boxing move by Paulie Malignaggi, the biggest fight this week that nobody in America is talking about, and much more. Without further ado, check out the latest observations from The Boxing Observer, David Kassel.



Does boxing have a Super Bowl fight anymore? With the big game coming up this Sunday night (7 Miami Hurricanes are represented between the 49ers and the Ravens. Just thought I'd give a shout-out to my Canes), it got me thinking. With Manny Pacquiao no longer considered a viable threat to beat Floyd Mayweather, does boxing have the possibility of a "Super Bowl" type fight anymore? When I say "Super Bowl type fight", I mean a fight between two fighters that the entire world (hardcore, casual, and even non-boxing fans) are salivating over. Mayweather and Pacquiao are still the two biggest names in boxing. There's no disputing that. Unfortunately, they are the only two guys in the sport of boxing whose names can be thrown around, from the highest mountaintop to the core of the earth, and people would still know their names. There are names who could get to that point and those who already have big names (Saul Alvarez, Andre Ward, Julio Cesar Chavez Jr., Sergio Martinez, Adrien Broner, Nonito Donaire, etc.), but as I look around the landscape of boxing, I don't see a fight that has the entire world buzzing. When Mayweather fought Oscar de La Hoya, that was a fight everyone watched. When Mike Tyson and Evander Holyfield finally settled their beef in the ring, the entire world stopped to watch. When Ali fought Frazier, and Foreman, the world came to a pause. That was the kind of reaction that Mayweather and Pacquiao would have had (it was probably the most anticipated fight of all time to be honest). Now, Saul Alvarez seems to be the next guy in line, but a fight with Mayweather (possibly in September) will not get the world to stop. Adrien Broner seems to be well on his way to be the next pound-for-pound king, but he is still a few years, and a few big names on his resume, away before he can even be remotely considered for the type of prestige I'm referring to. Truth be told, there is only ONE fight in boxing that can get the entire world to stop what they are doing and glue themselves to a television set for 12 rounds. Unfortunately, that fight will NEVER happen. That's right folks, the only fight worthy of a "Super Bowl" title is Wladimir Klitschko vs. Vitali Klitschko. The brothers, who own the heavyweight division, are known throughout the entire world by boxing and non-boxing fans, and the rivalry of two brothers squaring off for the biggest prize in sports (the heavyweight championship) is a storyline that nobody else can make up. Look at how much publicity coaches Jim and John Harbaugh are getting because their teams are in the big game, and they aren't even playing. Everyone loves a sibling rivalry, and what better way to settle a rivalry like that than in the squared circle? Let's hope that boxing can establish a few more world-renowned superstars so fans can have a mega-event every year or two.


Why hasn't a promoter thought to stage a big-time fight on the eve of the Super Bowl in the city hosting the big game? This has always been flabbergasting to me because the amount of money brought in to the city hosting a Super Bowl is enormous. Can you imagine a world title fight taking place at the New Orleans Arena on Saturday night? It would allow a promoter to build the name of a well-known fighter on a national stage. Think about all the celebrities who would be at ringside who are in town for the football game on Sunday. When the Super Bowl was in Indianapolis last year, the Indiana Pacers hosted the Orlando Magic in a regular season NBA game which wouldn't have drawn more than 12 or 13,000 fans on a normal night, but because this was the eve of the Super Bowl, the game was a sellout and there were celebrities scattered all over the crowd (Floyd Mayweather and 50 Cent were courtside as there Bromance was at its peak). Why wouldn't a promoter think that a professional boxing event won't sellout an arena like that? It only makes sense. I understand that there are regulations and commissions involved with everything, but money talks and this should have happened already. The biggest city in America, New york City, hosts the Super Bowl in 2014. Are you trying to tell me a fight at Madison Square Garden, on Super Bowl Eve, won't be a ridiculously tough ticket? This is just another way boxing can be brought to the forefront once again. What are we waiting for people?


Lucas Matthysse, WOW! I'm pretty sure any chance Lucas Matthysse was hoping to get his crack at Danny Garcia went out the window on Saturday night when Matthysse delivered his Knockout of the Year candidate against Mike Dallas Jr. A rematch between Garcia and Amir Khan will make the most money in the 140-lb division, but Matthysse would beat either one of those guys. Golden Boy is well aware of that, hence the comments made by Richard Schaefer hoping to finally match Matthysse against fellow countryman Marcos Maidana. Either way, Lucas Matthysse could rule the 140-lb division for a long time. I just thought of something. How about matching Matthysse against Adrien Broner at 140-lbs in the final quarter of 2013?


Danny Garcia's title defense against Zab Judah is officially postponed. Garcia suffered a rib injury last week and was supposedly trying to rest it off to see if it would heal on its own. Apparently, the "Swift" kid from Philly could not shake the bruised rib, and it has been reported that the fight will now take place on April 27th at the Barclays Center in Brooklyn. That was the night Paulie Malignaggi was supposed to fight Shane Mosley, but that fight never came off. It's a shame that all fighters involved on the card, including Peter Quillin, Fernando Guerrero, and Danny Jacobs, will have to go through what is essentially an entirely new training camp. This now becomes a nice teaser (even though it's on Showtime) to the following weekend for the Floyd Mayweather return fight on May 4th. Hey, if Garcia wins in spectacular fashion, and a fight between Mayweather and Canelo Alvarez doesn't come off in September, maybe Danny "Swift" can step into that role. Just a thought.


Paulie Malignaggi proved why boxing still has some true warriors in the sport. I personally thought Malignaggi vs. Mosley was a done deal. So did 99% of the boxing world. I know Richard Schaefer of Golden Boy Promotions says that money was the driving factor for Malignaggi not signing the contract, but I'm not buying it. I firmly believe Malignaggi is telling the truth when he says it's not about the money. He says he wants to fight Marcos Maidana, a legitimate contender, instead of facing Mosley, a sure-fire first ballot hall-of-famer, but who is finished as a top contender. Malignaggi would have almost been assured to make more money against Mosley because of Mosley's name alone, but Paulie has never ducked anyone and has never taken the easy route. I commend him for trying to fight the best instead of looking for the bigger payday. I'm not saying it's the best business decision, but if Malignaggi could beat the likes of a Marcos Maidana, he could set himself up nicely for a welterweight title unification.


Hats off to Richard Schaefer for putting his money where his mouth is. Last week, Schaefer made good on his statement by sending Top Rank a $3 million offer for the services of Nonito Donaire in hopes of matching him with Abner Mares. The ball is in your court now, Bob Arum. If you really want to make this fight happen, how about sending Golden Boy Promotions a counteroffer of $3.2 million? Let's make this a bidding war and finally make this fight happen.


The biggest fight of the week takes place in the land down under. The continent you live on will determine what time and day the fight takes place, so I'll just say that the rematch bout on Wednesday, January 30th, in Sydney, Australia for the IBF middleweight title has huge implications in the middleweight division. Daniel Geale and Anthony Mundine meet in an all-Australian super fight that should give the winner a big payday and title unification opportunity in the future. Geale, should he win, could fight Gennady Golovkin or Peter Quillin if he defeats Mundine. Mundine, on the other hand, is one of the most despised figures in America because of the comments he made about the 9/11 terrorist attacks a few years ago. Should Mundine win, the brash Aussie could be matched up against New York native, and fellow middleweight champion, Peter Quillin in New York City in what would be a tremendous storyline. It's a great match-up stylistically, but the winner will receive a huge payday.


Demetrius Andrade passed his biggest test to date with flying colors. Andrade has all the makings of a superstar, but his career has moved along slower than Lance Armstrong finally coming clean about his use of performance enhancing drugs. Andrade is a very big junior middleweight, and there are a lot of big names out there. It's a serious possibility that one more victory, over a name opponent, could land Andrade a world title shot, possibly against IBF champion Cornelius "K9" Bundrage, should he defeat Ishe Smith on February 23rd, or WBO champion Zaurbek Baysangurov. Let's see Andrade tested against a guy like Alfredo Angulo. A win like that could get him the title shot he covets.


Selcuk Aydin and Jesus Soto Karass should both be fighting on the same fight card, in separate bouts. The two men gave a spirited performance Saturday night, and Soto Karass revived his career in a fight he was not supposed to win. Watching Soto Karass shadowbox would probably be entertaining, so matching him against anyone shouldn't be a big issue. How about matching Soto Karass against Josesito Lopez in the main event of a fight card with Selcuk Aydin squaring off against Andre Berto in the co-feature? Both Aydin and Berto lost entertaining clashes with Robert Guerrero, and both fighters will come straight forward for 10 or 12 rounds. It would be one hell of a show. If Josesito Lopez doesn't land a big fight against Amir Khan in April, a fight with Soto Karass would be legendary. I would put this fight card up against any other in 2013 should it happen. Those are two legitimate Fight of the Year contenders.


Brian Vera is the ultimate opponent for any middleweight prospect looking to become a contender. Vera's technical knockout victory over Serhiy Dzinziruk proved he can beat anyone on any given night. Vera has been in the ring with some of the best, and has beaten some of them (Andy Lee, Sebastian Demers, and Sergio Mora). If any promoters want to test the toughness and readiness of one of their fighters, they should consider testing that fighter against Vera.


Each week, I feature an email from a fan on Observe and Fight. This week's email comes to us from rmc6886 regarding the future of Gennady Golovkin...


"Triple G two biggest fights is Jcc Jr and Sergio. Sergio is athletic enough and smart enough to beat Triple G. High risk low reward fight for Sergio but offer him like around five million he will beat Triple G in a tough one. Now the give and take fight would Julio and Triple G because both come forward and don't stop. That would be a barnburner. Triple needs to move up to 168 or go down to 154."


I think Sergio and GGG would be a helluva fight, but GGG would wear him down for a KO win in the end. Nobody really knows the kind of power GGG has, but talk to anyone he has ever sparred with (heavyweight fighters included) and they'll tell you he is the hardest puncher they have ever been in the ring with. The amateur experience from GGG would absolutely destroy Chavez Jr.

That's all I've got for this week. Email any questions or comments to
dkassel@fighthype.com
and I will answer them throughout the week. Your email may be featured in the next "Observe and Fight." Follow me on Twitter @BoxingObserver, and be sure to "Like" The Boxing Observer on Facebook.
[ Follow David Kassel on Twitter @BoxingObserver ]