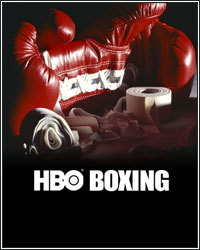 It's Monday. Welcome back for another edition of Observe and Fight, The Boxing Observer's compilation of observations and random thoughts from the week that was in boxing. Get caught up on some of the most recent events you may have missed out on including the possibility of Al Haymon starting his own promotional company, a preview of the rematch between last year's fight of the year contender, Adrien Broner's arrest, Brandon Rios and Mike Alvarado, and much more. Without further ado, check out the latest observations from The Boxing Observer, David Kassel.



Is Al Haymon finally going to take the plunge and start his own promotional company? At this point, every boxing fan knows who Al Haymon is (even if you have never seen his face before), but only hardcore boxing fans know the kind of power he carries in the sport. He is so influential that he was voted as the #42 most influential man in sports (and the highest figure in the sport of boxing) by Sports Illustrated. To give you some perspective, he is 3 spots higher on the list than UFC President, Dana White (#45), 6 spots higher than Dallas Mavericks owner, and the much more well-known, Mark Cuban (#48), and 7 spots higher than the new Executive Vice President of Sports at Showtime Network (which, by all intents and purposes, has surpassed HBO in boxing viewership) Stephen Espinoza (#49). Haymon has very quietly and meticulously grown his stable of fighters over the past decade and now sports the deepest stable in boxing. He has been the biggest reason why HBO and Showtime have paid ridiculous prices to air talented fighters take on over-matched opposition while always seeming to leave people wanting more. This week's news that HBO has decided to take a stand against Golden Boy Promotions and Showtime has to make one think that Haymon will take his stable and do his own thing. Nobody, except the people behind the curtains, truly knows which fighters are signed exclusively to Haymon and not to a promotional company, but I'm willing to bet it's more than we think. If that is the case, Haymon has enough fighters in his repertoire to stage very entertaining shows. He currently represents: Floyd Mayweather, Adrien Broner, Devon Alexander, Danny Garcia, Austin Trout, Peter Quillin, Leo Santa Cruz, Josesito Lopez, Chris Arreola, Seth Mitchell, Gary Russell Jr., Keith Thurman, Andre Berto, Erislandy Lara, Sakio Bika, J'Leon Love, Omar Figueroa, and many more. That list looks like a lot of money coming through the door if you ask me. Will it finally be time for Haymon to unveil his master plan and monopolize boxing? Only time will tell, but don't forget that Haymon makes just as much, possibly more, money from his music endeavors, which means he has some serious bankroll.


I guess Adrien Broner truly is trying to follow in the footsteps of Floyd Mayweather. In case you missed the news, Broner was arrested in Miami last week for allegedly biting a security guard, who was trying to break up a fight and pulled Broner away from the scuffle. Maybe I shouldn't make the comparison to Floyd Mayweather. Maybe we should call Broner "Mini-Tyson." In all seriousness though, maybe Broner was in the wrong place at the wrong time, but his "Band Camp", whom I have been around, rolls at least 40 deep, and at some point, one of those leeches is going to cost Broner severely. It almost happened outside LIV night club last week. Broner needs to slow his roll with the antics because being an idiot will catch up with him at some point. I'm sure Mr. Haymon had a little chat with "The Problem" Broner, which caused Adrien to send out an apologetic Tweet after the incident. At only 23 years old, Broner likes to put on a show, and he should have people in his ear guiding him in certain situations, but those people should not be members of his "Band Camp." They should be business partners, legal advisors, and financial advisors. Those are the real people who keep athletes from going broke and staying out of trouble.


Shame on the Nevada State Athletic Commission for regulating fighters like the NCAA regulates schools. The problem with the NSAC, much like the NCAA, is there is no accountability, nor is there any precedent when an athlete does something he/she should not do. In boxing news that scraped the bottom of the barrel for the week, Cleveland-based fighter Mickey Bey, who now trains out of the Mayweather Boxing Club in Las Vegas, tested positive for elevated testerone levels, which were more than 5 times the amount the NSAC allows, after his most recent fight. Bey received a 3-month suspension, retroactive to the fight, and a $1,000 fine. I'm glad the NSAC took some action, but how in the hell can they hand down such a feeble punishment when Julio Cesar Chavez Jr. received a 9-month suspension and a $900,000 fine for testing positive for marijuana after his September fight with Sergio Martinez? Last time I checked, both steroids and marijuana were illegal (unless you live in the states of Colorado or Washington, where marijuana is legal) and only one of those two can help a fighter get stronger, which in essence can contribute to the death of another fighter. Weed does not help a fighter's performance, nor does it make them stronger. Testosterone (which is a steroid) allows fighters to gain an edge in punching power which can have a serious affect on an opponent's long-term health. This punishment seems like a no-brainer to me, but I guess since Chavez Jr. is a name fighter, and Bey is not widely recognized, Keith Kizer and company decided to take the cash and run. For those who think boxing promoters are the only ones who are corrupt, think again. State Athletic Commissions are just as bad, which is why we, as boxing fans, will never get what we truly believe is a fair sport.


One more note about steroids...I guess Floyd Mayweather believes in random drug testing for his opponents, but not for his fighters who train inside his gym. I'm not placing blame on Mayweather for Bey's actions, but if Floyd Mayweather truly wants to make a difference in boxing by regulating drug testing, he should be more aware of fighters signed to his promotional company and hold them to the same standard he holds his opposition. Boxing doesn't just need clean main event superstars, it needs clean boxing gyms.


If you aren't excited about this weekend's rematch between Brandon Rios and Mike Alvarado, you aren't a fan of the Sweet Science. Make no mistake, there will be nothing scientific about Saturday night's main event. You are going to see two warriors engage in a battle in the ring that will make the Timothy Bradley-Ruslan Provodnikov fight from a couple weeks ago look like a pillow fight. In most cases, it is unrealistic to think that the rematch will be as good as the first fight because it usually isn't, but this isn't most cases, and these aren't ordinary fighters. Both Rios and Alvarado only know one way to fight...straight ahead. Neither guy is worried about taking a few punches as long as they give a few as well. Whether the fight goes 1 round or 12, I'll be on the edge of my seat the entire time with only the 1-minute rest period in between rounds to compose myself.


Is anyone really surprised that Juan Manuel Marquez said that Timothy Bradley is on his short list of potential opponents? As I mentioned in last week's Observe and Fight, after the beating Bradley took from Provodnikov, Marquez is probably itching to try and take Bradley's WBO welterweight championship belt.


Does anyone have a link for Gennady Golovkin's title defense Saturday night against Nobuhiro Ishida? It will be a mismatch, but watching GGG put another beatdown on someone should be fun. I'm glad Golovkin isn't sitting back and waiting for a payday. He is staying busy and improving his craft. A lot of young fighters can learn a little something about that.


Shane Mosley is making another return to the ring? How the mighty have fallen. The last time we saw Mosley, he was getting pummeled by Saul "Canelo" Alvarez on the undercard of Mayweather vs. Cotto. A little over a year later, and after a very brief retirement, Mosley will travel to Mexico to face Pablo Cesar Cano in the main event of a Fox Sports Deportes televised card. One can only assume the 41-year-old Mosley needs the money and is doing nothing except collecting a paycheck for this fight. It's a damn shame to see guys like Mosley, James Toney, Evander Holyfield, Roy Jones Jr., and others who just can't seem to walk away. Yet another reason young fighters need to learn how to invest money wisely early on.


"Canelo" Alvarez says he would love to fight Miguel Cotto in September. I'm sure he would love that fight after watching Cotto's performance against Austin Trout, but Canelo better not be overlooking the challenge Trout presents. Canelo vs. Trout is a 50/50 fight, and if Canelo isn't careful, he won't get Floyd Mayweather or Miguel Cotto in his next fight.


Congratulations to Robert Stieglitz for avenging his loss to Arthur Abraham this past Saturday. Stieglitz came to fight and put an absolute beating on Abraham. Boxing fans have seen Abraham decline ever since he moved up to super middleweight for the Super Six Tournament, but we have never seen him dominated as physically as he was by Stieglitz. While a trilogy fight is already being discussed, don't be surprised if Abraham decides to hang 'em up relatively soon.


If I can get to the Bell Centre in Montreal on May 25th, I'll be there. An all-Canadian super fight between Lucian Bute and Jean Pascal is exciting enough, but putting the fight on in Canada is going to make this fight a mega-event. HBO or Showtime would be foolish not to broadcast this fight. If both networks decide to take a pass, Wealth TV would get this fight at a steal for what its worth, and the ratings will most certainly show.


Did anyone bother to watch Victor Ortiz on "Dancing With the Stars?" I, for one, am sick of paying any attention to Ortiz, who does nothing except bring unnecessary negativity anywhere he goes. I wish him well in his future ventures, whether those be inside or outside the ring, but I'm not going to be following closely unless he makes some serious changes in his attitude.


In regards to this year's NCAA Men's Basketball Tournament...nobody is a genius. I did worse at picking games this year than in the last 6 years, and surprisingly, I'm still in the hunt to win my bracket with 132 people in it. If that doesn't tell you how screwy opening weekend was, nothing will. Here's to an amazing next two weekends of college basketball!


Each week, I feature an email from a fan on Observe and Fight. This week's email comes to us from Sachin P. comparing Floyd Mayweather to the fabulous 4 of Hearns, Leonard, Hagler, and Duran...


"I am huge boxing fan from the UK and just recently i had been reading some interesting articles comparing Floyd Mayweather to the fabulous 4 (Leonard, Hearns, Duran and Hagler). How do you think Floyd Mayweather would of done against these 4 and also where do you think Floyd Mayweather stands in the history of boxing? P.S - I think Floyd is the greatest fighter although i never saw Ray Robinson or Ali."


I never saw Robinson, but I did see Ali, and Floyd is not either one of those guys. As far as the other 4 you mentioned, Leonard would have given Mayweather the most problems because he was faster than Floyd. I believe Mayweather would have beaten the other 3 guys personally. Leonard would have been the wildcard because speed kills!

That's all I've got for this week. Email any questions or comments to
dkassel@fighthype.com
and I will answer them throughout the week. Your email may be featured in the next "Observe and Fight." Follow me on Twitter @BoxingObserver, and be sure to "Like" The Boxing Observer on Facebook.
[ Follow David Kassel on Twitter @BoxingObserver ]