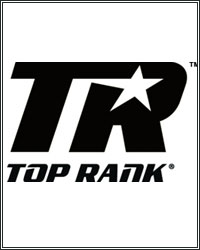 It's Monday. Welcome back for another edition of Observe and Fight, The Boxing Observer's compilation of observations and random thoughts from the week that was in boxing. Get caught up on some of the most recent events you may have missed out on, including the new frontrunner for 2013 Fight of the Year, the frontrunner for 2013 Knockout of the Year, Bob Arum ripping Oscar De La Hoya, Al Haymon, and Showtime, Robert Guerrero's arrest, and much more. Without further ado, check out the latest observations from The Boxing Observer, David Kassel.



I told you so! The Mike Alvarado vs. Brandon Rios rematch was going to be better than the first fight. While it didn't make Bradley vs. Provodnikov look like a pillow fight, it was definitely a more entertaining scrap between two guys with iron chins and hearts the size of an elephant. I'm very glad Bob Arum is going to make a 3rd fight, and I know most people are going to be unhappy that the trilogy fight will not be next on the agenda, but I think it's a very smart business decision and one that could pay dividends for boxing fans everywhere. No matter if Alvarado and Rios fight next or wait 2 years before stepping in the ring again, fight fans know exactly what they are going to get...a Fight of the Year candidate. It's much like whenever Pacquiao and Marquez step through the ropes. We all know what we're going to get. I know a trilogy fight will eventually happen, and when it does, I will be glued to my couch (or hopefully ringside for the fight). In the meantime though, it's great to have potential match-ups between any of the following 6 fighters: Rios, Alvarado, Pacquiao, Marquez, Bradley, and Provodnikov. Just think of the possibilities!


Shots fired! Shots fired! In the post-fight press conference, Top Rank CEO Bob Arum took several shots at Golden Boy Promotions, Al Haymon, Showtime, and most-notably, Oscar De La Hoya. Arum referred to Haymon as the man who suckered networks into paying millions to broadcast Andre Berto fight against opponents who nobody remembers their names (it's hard to argue there). He basically said (and I'm paraphrasing) that Showtime is the only network who will pay outrageous fees for non-competitive fights. He then went after De La Hoya when asked about a Tweet ODLH sent saying, "I canceled my Hbo subscription." Arum responded with, "Oscar is absolutely one of the brainiest guys that I've known and he probably did when he was putting on some of those leggings (referring to photos taken of ODLH in fishnet stockings). I really mean it. Who the hell is Oscar De La hoya? He's a moron!" Shots fired! Your move, Oscar.


Nonito Donaire now says that Guillermo Rigondeaux deserves a fight with him after he has seen more of his fights? Please do NOT take what I am about to write as my stating that Donaire was ever scared to fight Rigondeaux, but wasn't it after Rigondeaux's fight with Teon Kennedy (just 2 fights ago) that Donaire said that Rigondeaux doesn't deserve it yet? I'm not positive, but I believe Donaire issued those same sentiments after Rigondeaux's most recent fight against Robert Marroquin. The fact is that Donaire was trying to land a fight with Golden Boy promoted Abner Mares, and since that fight couldn't happen (because of the Golden Boy vs. Top Rank feud), Rigondeaux is the next best option. I truly believe that Donaire will handle Rigondeaux and stop him within 8 rounds, but the fight had nothing to do with Rigondeaux deserving it more in Donaire's mind. This was about the biggest payday, and it might have also been about Marroquin exposing a few holes in Rigondeaux'a defense which Donaire is going to expose now that he has seen them.


We may have witnessed 2013's Fight of the Year on Saturday, but we also witnessed 2013's Knockout of the Year thus far. In case you missed it, make sure you go back and find Gennady Golovkin's devestating knockout of Nobuhiro Ishida. All I could say when I saw it was, "WOW!"


Robert Guerrero, what the hell were you thinking? I know Guerrero has a lot on his mind right now as he prepares for the biggest fight of his professional career (I say professional because nothing can possibly be harder on him than going through what he went through while his wife was battling cancer), but he should know better than to carry a gun to an airport without checking TSA (Transportation Security Administration) regulations. At least he could have had someone else check for him. I have no doubt Guerrero made an honest mistake when he admitted he was carrying his registered firearms (in the state of California) through an airport in New York, but anyone who legally has the right to carry a firearm should also be aware of the laws for transporting firearms. This incident will probably get blown way out of proportion, and I'm sure Floyd Mayweather will make mention of it in the pre-fight buildup, but if you are going to carry a gun somewhere (loaded or unloaded), please be sure you know what documentation you need to have with you before you walk through security.


Timothy Bradley says Ruslan Provodnikov brought out the best in him. That's a scary thought considering Bradley suffered major damage in that fight, including what he called a concussion (it's hard to argue with him after listening to Bradley in his post-fight interview). I have no doubt that Bradley has one of the biggest hearts in boxing, and I didn't need to see him in a war with Provodnikov to cement that. Before that fight, Bradley had gotten off the canvas time and again to win decisions when it seemed impossible. The man is a winner, plain and simple. Bradley believes he can get back to 100%, both mentally and physically, but history has a way of repeating itself, especially in boxing. I can count the number of times, on my hand, that a fighter didn't suffer permanent damage after a beating like that. Usually, those fighters are never the same. It might take 2 or 3 more fights to see the true effect of the Provodnikov fight, but I have a bad feeling that Timothy Bradley just cut his career short by a few fights because of the punishment he suffered against Provodnikov. I hope I'm wrong, but I wouldn't bet against it.


I can't believe I'm saying this, but much props to the WBC for utilizing instant replay in the Sergio Martinez vs. Martin Murray title fight in April. The WBC doesn't usually get anything right, but in this case, they are spot on. Hopefully, other sanctioning bodies and athletic commissions follow suit in using instant replay to make the correct judgment. In a sport with the potential severe permanent brain damage and "what have you done for me lately" attitude such as boxing, nobody wants to see a fighter, who puts his/her life on the line every time they step through the ropes, get screwed over and lose a fight in a controversial way, especially when it could have been avoided by simply going to the video.


In this day in age, it's truly difficult to believe any athlete who tests positive for anything. We can certainly thank Jose Canseco for uncovering baseball's performance enhancing drug problem, but the problems have branched out into every sport. Boxing is no exception, and it shouldn't be considering the object of the sport is to purposefully injure your opponent. During last week's Observe and Fight, I lambasted the Nevada State Athletic Commission for what I thought to be a minimal fine to Cleveland-based fighter, Mickey Bey, for testing positive for PED's after his most recent fight and hammered Julio Cesar Chavez Jr. for smoking weed. Bey tried to clear the air in an interview last [http://www.fighthype.com/news/article14110.html], and while I completely understand where Bey is coming from, it's not Bey's fault that sports has come to this. Any time an athlete puts something into his/her body, that person is taking a risk of being found guilty of something. I get it. I take Tylenol when I have a pounding headache or a pain that just won't go away. But I'm not a professional athlete. I am not being scrutinized at every turn. Fighters MUST be aware of every single, solitary thing they ingest or they will be found guilty until proven innocent in the public spotlight. It's unfortunate, but it's the nature of sports today. If you don't believe me, just look at the aftermath in the misunderstanding of the post-fight drug test results of Lamont Peterson and Kendall Holt. It was misreported that Peterson tested positive again and you have thought it was World War III. Now, it's Holt trying to clear his name of any wrongdoing. Unless athletes everywhere take the Nonito Donaire year-round testing approach, nothing will get fixed anytime soon.


I am 100% convinced that Freddie Roach is only sticking with Julio Cesar Chavez Jr. for the money. Why else would Roach deal with the kind of headaches that Chavez Jr. brings? Chavez Jr. made $3 million for his fight against Sergio Martinez in September (before the fine from Nevada State Athletic Commission for his post-fight positive drug test for marijuana), and most trainers take 10% of a fighter's purse. That equals $300,000 for Roach, and considering Roach admitted he only trained with Chavez Jr. 5 times for the fight, that comes out to $60,000 per training session. I would deal with that sort of headache any day.


Call me crazy, but I like the match-up, stylistically, between Alfredo Angulo and Erislandy Lara. Golden Boy announced this fight would be the co-feature to the already action-packed main event between Marcos Maidana and Josesito Lopez. It's a classic fighter vs. boxer match, although Angulo is changing things up a bit with new trainer Virgil Hunter. Lara doesn't like to exchange, but will when he has to, Angulo will make him exchange with his come forward style. This could be a better fight than people may give it credit for, and in the end, I see Lara coming out on top with a unanimous decision victory.


Is Breidis Prescott 100% committed to boxing? Prescott seems to be trying to continue making a name for himself based off of his 2008 knockout victory over Amir Khan. That was 5 years ago, and since then, Prescott has gone 6-5 in 11 fights with his best win coming against Francisco "Gato" Figueroa. I know Prescott has been competitive, and he was beating Mike Alvarado before being stopped late, but at some point, he has got to step up on the big stage. Prescott certainly has the talent and punching power to be a world champion, but he has not improved his craft since that Khan victory, which makes me wonder if he is truly committed to the sport of boxing. To be great in boxing, it has to be the main focus in a fighter's life.


I'm excited about HBO2's fight card from Macau on Saturday! The main event will feature a fighter, Zou Shiming, who I have only seen in the Olympics, but if Bob Arum is putting this much money into Shiming this early, he has to think very highly of him and believes he can corner the Asian market to make Zou a star. The undercard may be the best part of the show with Rocky Martinez giving Diego Magdaleno his first ever title shot and the always exciting Brian Viloria defending his title against Juan Francisco Estrada. Throw in Wilfredo Vasquez Jr. and you've got yourself one hell of a fight card.


Tony Thompson is doing the right thing by giving David Price an immediate rematch. At the age of 41, Thompson isn't going to find a bigger payday against any other heavyweight, and this fight will be built up as revenge in Price's native England. This may be the last major payday Thompson earns in his career, and I commend him for taking full advantage of it.


Wladimir Klitschko, world-class fighter and world-class player! I have to give my man Wlad props for bagging a Hollywood superstar 14 years his junior. Wladimir must have his way with the ladies because he and Hayden Panettiere are rumored to be engaged and planning a summer wedding. It was no secret that the two were dating a while back, but they broke up. When they showed up together at the Miami Heat game not too long ago, most figured they were dating again. Now, they're engaged? Wladimir may be my new hero (pun intended). Congratulations to Klitschko and Panettiere.


Each week, I feature an email from a fan on Observe and Fight. This week's email comes to us from Harry S. regarding my supposed criticism of Floyd Mayweather...


"I`m writing to you about your last 2 articles.You criticized Floyd for dissing Ward and said Ward never diss Floyd, which is not true cause Ward has taken subliminal shots at Floyd on esnews interviews 1 or 2 years ago. Floyd called Ward up at the night of Ward first title fight against Kessler and Floyd wished Ward good luck. And Ward even trained at Floyd`s boxing gym and Floyd considered Ward a friend. So of course he`s gonna feel offended about Ward rooting for Guerrero.Not saying it was right what Floyd said about Ward but Ward is no Angel either.And how are you gonna criticize Floyd for disrespecting someone when you disrespected Broner`s entourage by calling them leaches and you disrespected Floyd by saying:"Floyd is never been interested in putting on a good show but Adrien Broner always looking to put on a show".Did Floyd himself and Broner`s entourage disrespect you?No.You made those comments about Floyd but yet in Floyd last fight Floyd deliberately stayed in the pocket and slugged it out with Cotto at times which caused Floyd nose to get bloody,yet you say he`s not interested in putting on a show?Floyd also stayed in the pocket and slugged it out with Jesus Chavez,Corly,Emmanuel Burton(Augustus).So what is your problem?Also how do you know that the people Broner hangs around with are leaches?And just because Broner got in trouble that don`t mean he got in trouble to follow in the footsteps of Mayweather.Many other boxers get in trouble also are they trying to follow in the footsteps of Mayweather?That writer Dougie Fisher from ring tv website use to talk a lot of shit about boxers until they began approaching him and choking the shit out of him or beating him up.And everybody knows about that keyboard warrior who got payed a visit at his home by a boxer weeks ago.Its cause he was talking shit about him on his twitter account.And the keyboard warrior would not even open his door when that boxer rang his bell.I bet you are cut from the same cloth of that keyboard warrior."


First off, Harry, I appreciate you reading my articles as religiously as you do. Whether or not you are a fan of my work is beside the point because I know I am not going to please everyone. If you have truly been reading my articles, you will know that I believe Mayweather is the best fighter in the world today, and I praised him after his fight with Cotto for standing in the pocket. I also said that he wanted to give the fans a fan-friendly fight because by his own admission, he had a few duds. In regards to my articles, this is an editorial and sometimes I add a bit of humor to make light of a situation. I cannot please everyone in my opinions and I give praise when praise is due. I will also, however, state my opinions when I see feel it appropriate. I don't remember seeing any problems when I wrote the same thing about Manny Pacquiao's "leeches." Where was all the hate mail then? I was there when a member of Broner's entourage was escorted out of the arena by security when he tried to get into the ring after a fight, and I was there at the after party when members of his entourage got into a bit of a scuffle. While I understand your position, this weekly article was put together for the sole purpose of stating my observations, as it says in the opening. I do try my best to leave personal lives out of it, but when it affects the fighter's career, I feel it necessary to state an opinion, yet only in my weekly article. If I interview a fighter, I will ask them if they have an issue about commenting on it. If they say "No," then I don't bother to comment. I have never had a fighter deliberately attack me, I have never had a fighter attack me for my opinions, nor am I writing to talk shit about any fighter in my editorial. If a fighter doesn't like what I have to say, it is there prerogative to come to me about it or let me know. I have also stated in previous posts that I will never attack a fighter for stepping in the ring and having a poor performance because I am not the one stepping through the ropes putting my life on the line. I admire all fighters for being warriors, but that is not going to stop me from doing something I am passionate about. I don't attack other writers opinions because that's exactly what they are, opinions. Again, I truly appreciate you reading our content and I am always willing to answer any and all questions from fans.

That's all I've got for this week. Email any questions or comments to
dkassel@fighthype.com
and I will answer them throughout the week. Your email may be featured in the next "Observe and Fight." Follow me on Twitter @BoxingObserver, and be sure to "Like" The Boxing Observer on Facebook.
[ Follow David Kassel on Twitter @BoxingObserver ]