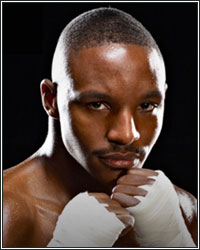 It's Monday. Welcome back for another edition of Observe and Fight, The Boxing Observer's compilation of observations and random thoughts from the week that was in boxing. Get caught up on some of the most recent events you may have missed out on, including Floyd Mayweather's potential next opponent, Pacquiao vs. Rios, a preview of Lamont Peterson vs. Lucas Matthysse, and much more. Without further ado, check out the latest observations from The Boxing Observer, David Kassel.



Devon Alexander's championship defense this Saturday may be an audition for Floyd Mayweather. Before anyone writes an angry email calling me ignorant, hear me out. Devon Alexander is a young, fast, slick southpaw with a solid chin (his only knockdown was a flash knockdown against Lucas Matthysse). He is 26 years old, has a great backstory which casual fans will find easy to root for, and is one of the classiest guys in boxing. Outside the ring, it's hard not to like Devon Alexander. Inside the ring, it wasn't that long ago when fight fans were salivating at the possibility of Alexander being the next Floyd Mayweather. In fact, after Alexander's knockout win over Juan Urango in 2010, it was Floyd Mayweather himself who called Alexander personally saying he was going to pass the torch on to the St. Louis, Missouri native. Then, of course, came the Timothy Bradley fight. Everyone, including Alexander, remembers what happened. Alexander was repeatedly headbutted and decided not to continue in the 10th round on his way to dropping a technical decision in what was billed as the next Mayweather vs. Corrales fight. The Alexander vs. Bradley fight was supposed to establish America's next great boxing superstar. Instead, the fight was lackluster and left a bad taste in the mouths of boxing fans everywhere. Alexander even acknowledges he regrets not continuing on in the fight. Alexander has gone on to win 3 straight fights since then, all against current or former world champions. When we look at the two fighters who have given Floyd Mayweather the most problems, Jose Luis Castillo comes to mind and so does Zab Judah. The Castillo blueprint has not worked, but nobody in boxing has been able to match Mayweather's speed since Judah, and Alexander, whether you like it not, may be the guy who can match that speed. Also, when you look at the opposition Alexander has faced, in comparison to that of Robert Guerrero or Victor Ortiz, is it really that difficult to fathom that Alexander is a legitimate opponent? Guerrero's best wins came against Andre Berto, Selcuk Aydin, and Michael Katsidis. Ortiz's best wins came against Berto and Nate Campbell. Alexander has beaten Junior Witter, Juan Urango, Andriy Kotelnik, Matthysse, Marcos Maidana, and Randall Bailey. People may not like Alexander's style, but he is a winner. For a long time, fans didn't like Floyd Mayweather's style, but he continued to win and look where he is now. Is it that unrealistic to think that Mayweather vs. Alexander is completely out of the realm of possibility? I think not. At one point, Mayweather even Tweeted that he would be facing Alexander. Boxing is very much a "What have you done for me lately?" sport. Alexander defends his welterweight title Saturday night against Lee Purdy, who steps in for the injured Kell Brook. The fans want to see Mayweather vs. Saul "Canelo" Alvarez, but it seems that Alvarez will be facing Miguel Cotto next. Also, Mayweather does not seem too eager to step in the ring with Canelo next. If Alexander delivers an outstanding performance against Purdy, don't be surprised to see him as the next man to face Floyd "Money" Mayweather. Don't forget the X-factor in this equation. Both Mayweather and Alexander are advised by Al Haymon (who did show his face briefly ringside during the Mayweather vs. Guerrero undercard).


Speaking of Canelo vs. Cotto, I really like this fight if it happens. I think Canelo is ready for Cotto, but his stamina needs to improve. Canelo made some unbelievable strides in his defense and agility against Austin Trout, but Cotto has seen everything under the sun and will be able to figure out what Canelo brings to the table. Cotto, while on the down slope of his career, is still a viable threat to anyone from 154-160lbs. I believe Canelo will win this fight, but it won't be as easy as everyone seems to think it will be.


Manny Pacquiao vs. Brandon Rios...SIGN ME UP! I'm going to have to do some hard negotiating, but I wonder if I can convince my wife to spend Thanksgiving weekend in China. I doubt it, but it would be worth going for this spectacular event. Forget that they are both coming off of losses. Pacquiao vs. Rios is an outstanding main event fight and one worth paying top dollar for. I can't wait for this one!


Lamont Peterson vs. Lucas Matthysse is going to be a war! I have been looking forward to this fight since it was officially signed. Regardless of the fact the fight will take place at a catchweight of 141lbs (just one pound over the junior welterweight limit), this fight has the chance to end via brutal knockout or split decision. Two very evenly matched fighters going head-to-head for the right to face Danny Garcia in the Fall. I'm going to give the slight edge to Peterson in this one, although I wouldn't be at all shocked if Matthysse finally breaks through with a signature victory.


Lightweight champion Ricky Burns should be thanking his lucky stars. Burns was being utterly outclassed by relative unknown Jose Gonzalez on Saturday before Gonzalez quit for reasons beyond comprehension. Even though he was well ahead on the scorecards, in Burns' hometown, Gonzalez quit in the 10th round citing a left wrist injury. I am not about to tell everyone that Gonzalez has no heart because I'm not in the ring putting my life on the line, however, if I were fighting for a world title, the pain better be so excruciating that they would have to amputate my hand. It's just hard to imagine not continuing to try to push through the pain with a world title on the line.


Did anyone else remember that Shane Mosley is fighting this weekend? How the mighty have fallen. Mosley isn't slated for an HBO or Showtime main event slot. Nope! Instead, Mosley has to travel to Mexico, the home of his opponent, Pablo Cesar Cano, in a welterweight attraction on Fox Sports Net and Fox Deportes as part of the Golden Boy Live series. This fight should actually be pretty entertaining since both guys like to engage, but I believe Mosley is too far gone at this point to compete with the likes of Cano in the ring. My prediction is Cano via unanimous decision.


"Heavyweight champion" Alexander Povetkin defends his alphabet title this weekend as well. Yeah, call me when he actually faces a Klitschko. Then, I'll give a crap.


Congratulations to Vic Darchinyan for his win over Javier Gallo Saturday night. No matter how good he looked though, Darchinyan will never be able to beat Guillermo Rigondeaux, whom he is in line to face next. No disrespect to Darchinyan, but Rigondeaux is on a different playing field. I'm willing to bet we'll see Rigondeaux vs. Darchinyan announced in the very near future in a fight Rigondeaux will coast through.


Dierry Jean looked spectacular against Cleotis Pendarvis on ShoBox Friday night. Color me impressed with Jean's counter-punching ability and punching power. I thought it was "Bad News Bears" when Jean was cut over the right eye by a headbutt in the 3rd round, but it did not stop him from delivering a spectacular overhand right, sending Pendarvis to the canvas (to be honest, I'm surprised Pendarvis got up from that shot). Jean is still not ready for a title shot, but he has the tools to become a future world champion.


Each week, I feature an email from a fan on Observe and Fight. This week's email comes to us from Jonathan Noon regarding my comments last week about Floyd Maywether being the most dominant athlete in the world...


"I believe Mayweather is to boxing as Lebron is to basketball right now. They are both fundamentally perfect specimens for their sport. Lebron being part of a team sport is no argument. I think Anderson Silva's dominance is on par too and can't be dismissed because of some early career losses. MMA might have triple the variables of boxing, so staying undefeated is not in the realm of possibility. Had Floyd lost a decision to Castillo in their first fight would his dominance be lessened at all in 2013? No, not one iota. He would still be at the very top of this discussion. Jon Jones appears to be just as dominant in his weight class (no one can even compete with him, he has never been taken down lol) although he hasn't been doing it long enough to be in the discussion i suppose. Chrissie Wellington recently retired but she went 13-0 in iron-distance triathlons which is unfathomable to those that understand the sport. Some of the tails of her making it to the top of the podium in those races are legendary including her having diarrhea shitting her pants at the start line of one, having a torn pec and 3rd degree road rash all over her body in another. What she did will NEVER be duplicated. There is also Kôhei Uchimura. Most dominant male gymnast who is already considered the greatest ever and is still in his prime. He recently won gold in every major world title throughout this last Olympic cycle. So he won gold in 2009, 2010, 2011 Worlds and then won the Olympic gold. He's amazing and has his sport by the balls the same way Floyd has his. As a side note, had this conversation happened a few years ago, John Brzenk did not lose a single arm wrestling match at any weigh class for 25 straight years. LOL i know its just arm wrestling but that is ****ing amazing."


I definitely did not consider those athletes, although they are all worthy of a 2nd look. Excellent job of researching as well. I have never heard of Chrissie Wellington, but that's ridiculous! For that matter, so was John Brzenk.

That's all I've got for this week. Email any questions or comments to
dkassel@fighthype.com
and I will answer them throughout the week. Your email may be featured in the next "Observe and Fight." Follow me on Twitter @BoxingObserver, and be sure to "Like" The Boxing Observer on Facebook.
[ Follow David Kassel on Twitter @BoxingObserver ]