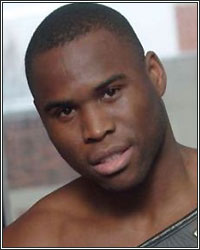 It's Monday. Welcome back for another edition of Observe and Fight, The Boxing Observer's compilation of observations and random thoughts from the week that was in boxing. Get caught up on some of the most recent events you may have missed out on, including the arrival of Adonis Stevenson, another Fight of the Year candidate at welterweight, a recap of the rest of the weekend's fights, and much more. Without further ado, check out the latest observations from the Boxing Observer, David Kassel.



Adonis "Superman" Stevenson is ready for a super fight. Stevenson's first round knockout victory of Chad Dawson Saturday night proved that Stevenson has the one-punch knockout power to take out any opponent at any given time. The only thing we didn't get to see was the improvement Stevenson made from his last fight until now. While some people feel Stevenson didn't develop enough because of the first round knockout, I disagree. The truth is, nobody, except for Stevenson, knows the improvements he has made in training. Just because he didn't have the chance to display those improvements doesn't mean they aren't there. When you have the chance to put an opponent down, you take him out. Stevenson wants the best at 168 or 175, and he even called out Andre Ward. I'm not sure that's the best idea for Stevenson, but I think he has the capability of unifying a light heavyweight title belt against Nathan Cleverly or Beibut Shumenov. Another option is a Canadian super-fight with Jean Pascal or Lucian Bute; however, those two guys have a tentative date to face one another on December 7th. Stevenson should not wait that long to get back in the ring. As the HBO broadcast crew so eloquently pointed out, Stevenson has a lot of options and it will be fun to see what happens.


Is Chad Dawson's career as a top light heavyweight over? Dawson took a page from the Paul Williams school of boxing and got caught with a punch he didn't see coming. It also happened to be a devastating overhand left from a southpaw, much like the punch Sergio Martinez landed on Williams in their 2nd fight, and the constant punch Erislandy Lara landed on Williams in their controversial fight. The bad "Bad" Chad showed up on Saturday night and he paid dearly for it. Dawson needs to do some serious soul searching because, from an outsider's perspective, his heart doesn't seem to be in the sport anymore. Dawson has all the skills to be great, but his mentality is not where it needs to be to get back to the top of the sport. Should Dawson return, I wouldn't be surprised to see him in another big fight, possibly for a title, against an up-and-coming fighter looking to make a name for himself. It's a major risk for any fighter, but it could reap major rewards if Dawson is truly finished.


Marcos Maidana vs. Lucas Matthysse needs to happen! Maybe Golden Boy Promotions is trying to build Maidana or Matthysse to be a future opponent for Floyd Mayweather, but we're talking about a Fight of the Century caliber extravaganza. We know exactly what we are going to get with Maidana. If there is a fighter who won't quit, it's Maidana. If there is a fighter who has not yet reached his peak and will more than likely carry his power to welterweight, it's Matthysse. Whether or not Maidana loses along the way is irrelevant. Maidana is an established star with a large fan following since his knockout win over Victor Ortiz. Matthysse is only now beginning to establish himself as a major player in boxing. Matthysse needs to beat Danny Garcia, most likely in early September, to really prove he is the best 140-lb fighter in boxing. Maidana is possibly in line to face the winner of Adrien Broner vs. Paulie Malignaggi. That's a no-lose situation for Maidana in my view. After each of those possible fights, Golden Boy Promotions needs to make Maidana vs. Matthysse in Argentina. It's a seven figure payday for both guys, and, believe it or not, it could go the distance.


Josesito Lopez should be allowed to fight on any pay-per-view undercard in the future. Lopez is never going to be in a bad fight and will always give the fans 100% entertainment. How about a fight at the Home Depot Center between Josesito Lopez and Robert Guerrero? Since Victor Ortiz vs. Shane Mosley is in the works, how about a double-header? I'm game for that.


Who is the better Cuban fighter right now, Yuriorkis Gamboa or Erislandy Lara? Based on Saturday night's performances, I'd say it's a push. While Lara certainly looked more spectacular in finishing off Alfredo Angulo, possibly breaking his orbital bone, he did show signs of getting a bit lazy in the ring (to which I give all credit to Angulo for applying constant pressure). Lara can compete with anyone in boxing, but he can also get beat by anyone. Gamboa, on the other hand, put together a lackluster performance against Darleys Perez, who decided he was going to try and beat Gamboa by keeping his hands taped to his side. Gamboa doubled the punch output of Perez, but was only able to land 18% of his punches. Gamboa had an easier night, but he didn't do anything to wow the crowd. I thought it was very telling in the pre-fight feature on Gamboa that he said his promoter, 50 Cent, was still trying to figure out the boxing business. To me, that sounds like a fighter, in Gamboa, who regrets making the choice to sign with 50 Cent and SMS Promotions. A regretful fighter is usually an unmotivated fighter. If I had to place a bet on who will have more success in the future, I will take Lara. Gamboa is promoted by a rapper who is learning the business and will more than likely end up in a fight that will not be in his best interest (ala Billy Dib and Andre Dirrell). Lara is promoted by Golden Boy Promotions (who has the deepest stable in boxing) and is managed by the best in the business, Al Haymon. Lara will have many more opportunities to become a star in the sport.


Alfredo Angulo showed he has more left in the tank than I thought he did. I'll be honest, I thought Lara would knock Angulo around for 12 rounds with the possibility of Angulo scoring a flash knockdown, but Angulo was in the fight and was actually winning on one scorecard when he was forced to quit due to an eye injury. I hope Angulo can come back strong and I would love to see him in a rematch with James Kirkland or against Andre Berto (should Berto get past Jesus Soto Karass).


Is it safe to say that Ola Afolabi cannot beat Marco Huck? It's been 3 tries. Even though Saturday's fight was a majority decision, it really wasn't that close. I don't want to see a 4th fight between the two because I already know what's going to happen...Huck by decision. Both guys have bright futures in the cruiserweight division (Huck has a possibility of success as a heavyweight as he showed in his disputed loss to heavyweight titlist Alexander Povetkin). It's time to turn the page.


Did anyone get screwed more over the weekend than Juan Carlos Sanchez? In case you missed the drama that unfolded at the weigh-in, read Dan Rafael's column on ESPN about the circus that took place eventually costing Sanchez his title. In the case of Juan Carlos Sanchez, he should have been professional enough to make weight, but at the same time, the IBF needs to make an exception and allow his next fight to take place for the vacant 115 lb. championship...the title he did not lose in the ring.


This weekend's main event between Mikey Garcia and Juan Manuel Lopez will be a blood bath. This fight will go as long as Garcia allows it to go. Lopez is going to be a punching bag for Garcia, and as soon as Garcia lets his hands go, it will be night-night for JuanMa. Lopez is looking to cash out, and he'll get paid well for this fight, but he has NO CHANCE against the heavy-handed, technically sound, champion, Garcia.


Antonio Tarver is making a comeback around August or September. I still think, with the right opponent, Tarver has enough left to win another world title. Tarver is a difficult match-up for most fighters and the cruiserweight division isn't especially deep. I just hope Tarver decides to come back clean this time. Tarver is a future Hall-of-Famer in my mind, but he already cost himself a Showtime broadcasting position by testing positive for a banned substance after his fight with Lateef Kayode. Should he test positive again, I'd reconsider my position of putting him in the HOF because I would question how many times he went into a fight with the assistance of banned substances.


Speaking of Kayode, I'm placing a BOLO (be on the lookout) for the cruiserweight contender. If anyone sees him, please notify the proper authorities immediately as he has been missing for over a year with no update on his ring return.


Is Anderson Silva serious about a fight with Roy Jones Jr.? Even though Silva is the best MMA fighter in the world, and Jones is well past his prime, I'm taking Jones Jr. Silva is deadly with his feet, but he is still too slow to keep up with Jones' hands, even now. This is nothing more than a promotional ploy from Silva. Unfortunately, I'll get baited into watching it if the fight is made.

That's all I've got for this week. We won't be back with another edition of Observe and Fight until Monday, June 30th as I will be taking a much needed vacation. Email any questions or comments to
dkassel@fighthype.com
and I will answer them throughout the week. Your email may be featured in the next "Observe and Fight." Follow me on Twitter @BoxingObserver, and be sure to "Like" The Boxing Observer on Facebook.
[ Follow David Kassel on Twitter @BoxingObserver ]