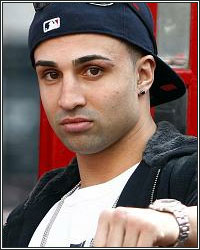 "This is the third time they showed up for blood and urine in the past nine days. You would think they would have done more testing during the actual training camp," stated WBA welterweight champion Paulie Malignaggi, who questioned the testing procedures conducted by the United States Anti-Doping Agency [USADA] for his upcoming June 22 clash with undefeated challenged Adrien Broner. According to Malignaggi, he was initially contacted by USADA on May 14, nearly two weeks after the fight was officially announced. Ironically, that was also just one day after telling FightHype.com that he had yet to be tested, despite having already been in training camp for three weeks.

"They did say they were going to do USADA testing. I thought it would have already begun. It has not begun yet, so I'm still waiting. I thought by this point I would have been tested," Malignaggi first explained to FightHype.com on May 13. The following day, on May 14, Malignaggi had his initial consultation with USADA before taking his first blood and urine test. From May 15 until June 7, Malignaggi took only one more test, this time just urine, during that three week timeframe before receiving a third visit from USADA on June 8, when they again conducted both blood and urine tests. Following June 8, Malignaggi was visited two more times by USADA, on June 15 and June 17, and once again they conducted blood and urine tests on both days.

So in the past nine days, USADA has visited Malignaggi on three separate occassions, two of which took place just two days apart, to conduct blood and urine tests. It's a fact that has Malignaggi wondering why USADA would require so many tests in such a short timeframe, especially considering that they seemed slow to begin the testing process in the first place, and then once it did begin, only two tests total were conducted during training camp. "I just don't understand why I was checked two times the whole camp and then the past nine days, I'm tested three times, both blood and urine, you know," Malignaggi stated during a recent conversation with me. "The fact that they just tested me twice within a week of the fight is a bit of a joke. Only a moron would try to cheat the week of the fight. If guys are gonna cheat, they're going to cheat during camp, so you'd want to be more strict during camp."

Despite the fact that he has no idea if his opponent, Adrien Broner, has undergone the same rigorous testing schedule in the past few days that he's been subject to, Malignaggi remains focused on the task at hand and is looking forward to his opportunity to rectify the situation on June 22. "I'm just trying to focus on the fight on Saturday night. I feel like everything's being thrown in my face now to try and distract me. At the end of the day, I do get Adrien Broner all to myself for 12 rounds on Saturday night, so I can fix the situation in those 36 minutes," he added.
[ Follow Ben Thompson on Twitter @fighthype ]