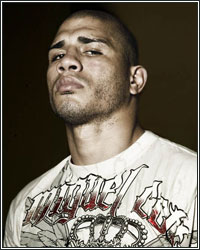 According to a report by Carlos Narvaez of ESPNDeportes.com, it's looking more and more like three-division world champion Miguel Cotto is leaning towards a summer showdown with middleweight king Sergio Martinez. Evidently, Madison Square Garden, where Cotto has fought 8 previous bouts, has already been reserved for June 7, the eve of the Puerto Rican Day Parade. Furthermore, according to Narvaez, Top Rank has surpassed the $10 million offer that Cotto received from Golden Boy Promotions for a potential showdown with Saul "Canelo" Alvarez, reportedly guaranteeing him a whopping $15 million to face Martinez.

"Miguel will decide his future at his own pace, as he has done for many years. No one has been ruled out so far, the doors are still open. For now, there is no deadline. Miguel is always interested in big fights, but first you have to reach an agreement and that takes time," stated Cotto's adviser, Gaby Peñagarícano, during a recent a conversation with Salvador Rodriguez of ESPNDeportes.com. Though an official decision has yet to be made, reports out of Puerto Rico suggest that an announcement from Cotto could come as early as next week. If reports about the $15 million offer are true, it seems like a no-brainer that Cotto will be facing Martinez in an attempt to capture another title in his fourth weight class.

Be sure to check back soon as more details unfold!
[ Follow Ben Thompson on Twitter @fighthype ]