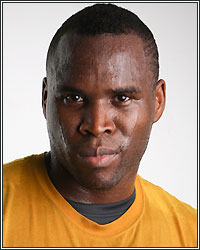 It's Monday. Welcome back for another edition of Observe and Fight, The Boxing Observer's compilation of observations and random thoughts from the week that was in boxing. Get caught up on some of the most recent events you may have missed out on, including a pair of spectacular knockouts in the light heavyweight division, Manny Pacquiao's tax issues, the return of Antonio Tarver, a preview of this week's HUGE slate of championship fights, and much more. Without further ado, check out the latest observations from the Boxing Observer, David Kassel.

Why did Adonis Stevenson not call out Andre Ward after his win on Saturday night? I'm sorry, but even though his knockout victory over Tony Bellew was spectacular, it was a complete joke for him to call out Carl Froch (who just skated by with a gift-wrapped victory two Saturdays ago) and Bernard Hopkins (whom everyone knows will not currently fight on HBO due to the current relationship between Golden Boy Promotions and the network). Andre Ward wasn't much better, but at least he didn't name any names after his victory over Edwin Rodriguez. There is absolutely ZERO competition for Ward at super middleweight, and unless a fight with Julio Cesar Chavez Jr. materializes (while that fight is another joke, it will be the most sizable payday for Ward), he needs to move up to light heavyweight. Stevenson, on the other hand, has stated that Sergey Kovalev hasn't fought the level of competition that Stevenson has over the past year (both have fought 4 times). I completely agree with Stevenson, however, if he isn't going to fight Kovalev, the logical choice (with the largest payday) would be taking on Ward. The ONLY exception would be if Stevenson were to wait for the winner of Lucian Bute vs. Jean Pascal in January. An all-Canada light heavyweight title fight would be an easier fight for Stevenson while making the same money as fighting Ward.

Sergey Kovalev is a destroyer, but I'm worried he might be another Lucas Matthysse. Don't get me wrong, there is nothing wrong with being Lucas "The Machine" Matthysse. What I mean by that is Kovalev is destroying people (as he did Saturday night with his Knockout of the Year candidate win over Ismayl Sillakh), but he hasn't faced a top level fighter who can bring another dangerous dimension (as Danny Garcia did against Matthysee...and Matthysse also lost to Zab Judah and Devon Alexander). While I wouldn't complain one bit if Kovalev and Stevenson squared off, I wouldn't mind watching Kovalev in a tough fight against someone who brings a different dynamic than the fighters he has been facing. Chad Dawson says he is looking for the big names and his mind is right. If Kovalev can beat Dawson, then I'll be a believer. If Dawson beats Kovalev, I'll believe Chad is back to his top form. Kovalev vs. Dawson should happen before anything else.

I guess Ben Thompson's investigation two years ago into Manny Pacquiao's finances through VisionQwest proved to be accurate. According to reports, Pacquiao's bank accounts were frozen after his fight with Brandon Rios. While I won't go into major details (I only have a limited amount of writing space), it shows that FightHype is not pro-Floyd or making things up to be anti-Manny. Just remember one thing, if it's on FightHype, there is validity to it because Fighthype has an outstanding reputation as a go-to source for inside information. Those "sources" that ALL reporters refer to are usually someone within the inner circles, and no credible website should ever print something if it is not true. FightHype is not the only credible boxing website, but please be aware that there are a lot of non-credible "reporters" in the sport of boxing and some of what you read is not true.

Shane Mosley did not get old against Anthony Mundine. He was already old and just aged more quickly. I'm not dismissing Mosley's back spasms which forced him to quit against Mundine on Wednesday (I've had back issues before and they are very painful). What I am dismissing is the notion that Mosley could not have fought on. A 32-year-old Shane Mosley fights through that pain and goes on to stop Mundine. Watching the broadcast on ESPN3.com, I was forced to listen to the Australian announcers constantly say Mosley got old overnight. Mosley did not get old overnight. He was already old and well past his prime. The notion that Anthony Mundine is ready for the likes of Canelo Alvarez or Floyd Mayweather, because he beat Mosley, is absolutely absurd. I would venture to say that Mundine wouldn't beat the following junior middleweights right now: Austin Trout, Erislandy Lara, Miguel Cotto, Demetrius Andrade, Jermell and Jermall Charlo, and Willie Nelson. Some of those guys aren't currently in the Top 10. Size and speed alone (not even counting power) would get the best of Mundine. Mundine has one thing going for him at 154lbs...size. That's about it in my honest opinion. Mundine may get a title fight, but you can forget about the possibility of a clash with Mayweather or Canelo.

I'm really looking forward to this weekend's huge slate of championship bouts! Let's start off with the Showtime-televised quadruple-header on Saturday night. The main event is not for a world title, but it is for the right to call the winner the best welterweight in Brooklyn. Zab Judah and Paulie Malignaggi should put on a spirited contest in the Braclays Center. The co-feature has IBF welterweight titlist Devon Alexander defending his title against undefeated Shawn Porter in a fight where bad blood exists from the amateur days. Before that is a match-up of former world titlists vying for the vacant WBA 154 lb. championship, as Austin Trout and Erislandy Lara square off in a coin-flip contest. The opening bout features WBC super middleweight champion Sakio Bika defending against undefeated Anthony Dirrell in another coin-flip fight.

Moving on to the HBO card, junior featherweight champion Guillermo Rigondeaux defends against former champion Joseph Agbeko. The co-feature will be a slug-fest between James Kirkland and undefeated Glen Tapia.

We're not done yet. Also on Saturday, IBF middleweight champion Darren Barker defends against former titlist Felix Sturm. On Friday, longtime undefeated featherweight titlist Chris John finally leaves Indonesia to defend his title against Simpiwe Vetyeka, WBC flyweight champion Akira Yaegashi defends against Edgar Sosa, and WBC cruiserweight champion Krzysztof Wlodarczyk defends his title in Chicago against Giacobbe Fragomeni in the 3rd meeting between the two men. In the middle of the week, from Osaka, Japan, a junior bantamweight unification fight takes place between Daiki Kameda and Liborio Solis, Tomoki Kameda defends his IBF bantamweight title against Immanuel Naidjala, and IBF strawweight champion Katsunari Takayama defends against Virgilio Silvano. I didn't even mention the Mayweather Promotions ShoBox card Friday night, featuring J'Leon Love, Mickey Bey, Badou Jack, Chris Pearson, and Ashley Theophane. That's not a bad way to start off December if you ask me.

Antonio Tarver does not look good in a heavyweight's body. Tarver weighed in at 221 lbs. on Tuesday night when he knocked out Mike Sheppard, and while he looked okay in his return, he was less than stellar and looked very sluggish. I'll give Tarver the benefit of the doubt because he was coming off an almost 18-month layoff, but heavyweight just doesn't look good on the "Magic Man." If he thinks he is going to defeat one of the Klitschko brothers, he is sorely mistaken. I like the idea of Tarver measuring his skills against the likes of Tomasz Adamek. If he passes that test, maybe he can face Tyson Fury or Deontay Wilder. Until I see that, I'm not buying Antonio Tarver as a legitimate heavyweight contender.

I would like to see more of Thomas Williams Jr. as soon as possible. Williams had a very entertaining fight with well-traveled Yusaf Mack Tuesday night, and Williams reminded me a lot of Paul "The Punisher" Williams. It's not coincidence that Williams Jr. is trained by the same man, George Peterson, who once led Paul Williams to world titles in 2 weight divisions. Thomas Williams Jr. has a powerful punch and should make some serious noise in 2014. I'm looking forward to watching his progress.

The same goes for Randy Caballero. The bantamweight prospect was in tough against Jessy Cruz Tuesday night, but came out of that fight with more experience than I believe he was expecting. 2014 should also be a big year for Caballero.

Paul Spadafora's career is virtually finished. I'm not saying Spadafora was going to win another world title at the age of 38 (he previously held a lightweight title belt), but he is most known for a classic sparring session in which most believe he got the best of Floyd Mayweather (which may be one of the reasons Mayweather does not allow his sparring sessions to be filmed). There were reports that if Spadafora had defeated Johan Perez on Saturday, Golden Boy Promotions was going to sign Spadafora. I guess that's not going to happen now.

I'm glad to see Jeff "Left Hook" Lacy giving it one last go. I'm not a fan of fighters making comebacks, but Lacy was one of my favorites, and I truly believe his left shoulder surgery cost him a chance at greatness. Who knows? Maybe the time off has him fully recovered for one last go at a world championship.

Thoughts and prayers go out to the family of UFC heavyweight Shane Del Rosario. Del Rosario is fighting for his life after going into sudden cardiac arrest Tuesday night. His brain shows no activity and his family has reportedly chosen not to keep him on life support.

Each week, I feature an email from a fan on Observe and Fight. This week's email comes to us from Tony McBride regarding boxing's Cold War between HBO and Showtime...

"Dave, I'm really confused; is Pacquiao under contract with HBO? Didn't he fight Mosley on Showtime a couple years ago with Arum going on about his great relationship who CBS/Moonves, etc. Now the networks need to co-promote? You guys need to call Arum out."

Pacquiao is signed with Top Rank, who is only working with HBO at this juncture. Showtime is only working with Golden Boy. Jim Lampley routinely refers to this during boxing telecasts as the "Cold War" going on, even though he won't say exactly what that means. That's the way it is right now because there is so much animosity. Every writer has been calling out both networks and both promotional companies because this is a joke. Pacquiao is signed to Top Rank (only working with HBO), and Mayweather is signed to Showtime.

That's all I've got for this week. Email any questions or comments to dkassel@fighthype.com and I will answer them throughout the week. Your email may be featured in the next "Observe and Fight." Follow me on Twitter @BoxingObserver, and be sure to "Like" The Boxing Observer on Facebook.
[ Follow David Kassel on Twitter @BoxingObserver ]