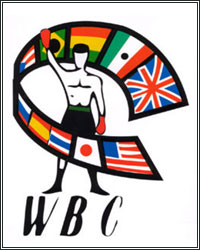 The WBC has decided to take a step forward and support yet another episode in the History making career of Floyd Mayweather - the only fighter ever to conquer WBC championships in 5 different weight categories as well as claiming the Diamond Belt and Solid Gold Belt and being one of the few champions granted the "Emeritus Champion Status".

Marcos Maidana is without a doubt a fighter who has created his own history in the sport and on May of this year performed like no Mayweather opponent had in many years, making the september 13 rematch a very attractive event in which Maidana could become the WBC Welter and Superwelter Champion of the world.

In order to have the fight recognized for both divisions both fighters must weigh within the welterweight division limit (147) lbs.

There is a rich history behind this rare situation and it has been 26 years since it last happened when Sugar Ray Leonard defeated Don Lalonde to claim the Supermiddleweight and Lightheavyweight WBC Championhsips of the world.


130 years ago, Jack Dempsey known as "Nonpareil" and not the Heavyweight legend who took after this name , defeated in 22 rounds George Fulljames in Staten Island NY , claiming the welter and middleweight championships of the world.


On April 24 1931 at the "Chicago Stadium" , Tony Canzoneri defended his lightweight title while winning the superlightweight title which was in possession of his opponent Jack Kid Berg from UK .Both weighing in within the lightweight limit.


In 1933 Barney Ross defeated Canzoneri winning both the light and super lightweight world titles.


In the late 1930´s Henry Armstrong was recognized as the featherweight, lightweight and welterweight Champion of the world simultaneously.


In 1988 Sugar Ray Leonard conquered the vacant Supermiddleweight Championship as well as the Lightheavyweight Championship in possession of Donny Lalonde in a memorable 9th rd Knockout.

The WBC is proud to be part of this historic promotion and wishes the best of luck to both fighters and great success to the promoters of the event.