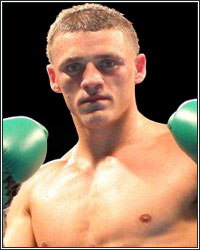 Moments ago at The Forum in Inglewood, California, light heavyweight contender Joe Smith Jr. brought a crashing end to the illustrious career of future Hall of Famer Bernard Hopkins, knocking him through the ropes and ultimately stopping him in the 8th round. It was a slow start for Hopkins, who appeared to pace himself early by throwing very few punches as Smith pressed the fight. It was clear that Father Time had definitely caught up to Hopkins, who looked like an old man at times as he shuffled around the ring to avoid the aggression of Smith.

By the 4th round, however, Hopkins began to let his hands go as the fight had slowed to his pace. The action heated up in the 5th with Smith landing a big right hand, but Hopkins picked him apart with his own sharp rights. Smith would land another right hand in the 6th round that got the attention of Hopkins, who looked like an old veteran making his final stand against a man 24 years his younger. In the 7th, Smith continued to press forward looking to land big shots to take out the legend. Hopkins continued to try and pick his spots, backing up and potshotting with good right hands from the outside, but Smith was content to batter any body part, landing shots upstairs and downstairs.

In the 8th round, Smith finally found the punch he was looking for, landing a combination that started with a right and ended with a devastating left hook that sent Hopkins crashing through the ropes and onto the floor, landing on his head. Although Hopkins was up and was given 20 seconds to make it back inside the ring, he informed the doctor that he felt some tingling and he was unable to stand on his leg, and it was ruled that he was unable to continue.
[ Follow Ben Thompson on Twitter @fighthype ]