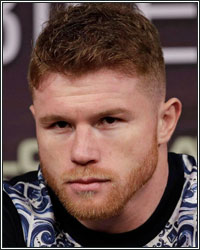 On Wednesday, this writer reported that Gennady Golovkin's contract with HBO will expire following Saturday's pay-per-view contest with Saul "Canelo" Alvarez. The news sort of changed the dialogue a bit as to whether the playing field would be tilted to favor the fighter most likely to stay with the premium cable network.

Well, that dialogue may have changed again.

According to published reports, Alvarez's contract is also due to end this coming Saturday.

"HBO's been my family since I started boxing and it has been my family up until today," Alvarez promoter Oscar De La Hoya told the LA Times. "I've always given HBO the first and last opportunity, but this is a business and I must do what's best for my fighters. I want to do what's best for Canelo's career, and right now particularly, boxing is big business on television, with more than 200 fights on a year.

"I'm going to carefully analyze everything and right after the final bell Saturday, I'm moving forward with this decision to explore what's in Canelo's best interest."

Canelo Alvarez on the open market would create a war among network courters with HBO having to compete with networks bolstered with big money like Eddie Hearn's DAZN streaming service, a suddenly boxing-hungry ESPN, and Premier Boxing Champions, which just extended deals with both Showtime and Fox.

Once upon a time it would've been a no-brainer to say that HBO was going to re-sign the Mexican star, who is the top draw in the Americas at the moment and could make a case for being no. 1 in the world. But the one-time undisputed network king of high-end boxing is no longer the top dog in the business. Ratings are way down and the overall product is clearly inferior to what used to be the HBO standard norm. There's plenty of evidence to indicate that the premium cable outfit now has a waning interest in the sport after years of dubious decisions by corporate bossmen decimated the HBO Boxing brand.

The current (non)direction of HBO Boxing is not lost on De La Hoya.

"It makes me wonder if HBO even wants to be in boxing," De La Hoya offered. "Given the circumstances that boxing is in line at this moment, with ESPN, DAZN and the fact that Fox television has paid millions and Showtime's doing many things, it's going to be very interesting for us and Canelo to see what HBO can do to keep him."

The questions posed in the piece on Golovkin's potentially last HBO fight are still valid and can now be asked regarding Canelo as well.

Will there be a tilted playing field this Saturday at the T-Mobile Arena in Las Vegas, set to favor the fighter HBO would most like to keep? Could the network not care either way because they feel they'll likely lose both stars? Could they work to lure both Canelo and Golovkin into re-signing with the promise of a lucrative third fight?

These are questions above and beyond the actual scope of the fight, but they may be crucial when it comes to understanding what both fighters may be walking into this Saturday night.

Again, answers will be known soon enough.