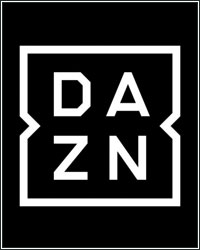 Throwing $365 million at one man's feet is always going to be a gamble, but to do that with a prizefighter? Man, that's beyond a gamble.

Although no specifics were ever included in the headline-making signing of Saul "Canelo" Alvarez by DAZN last fall, it would've been wise for the upstart streaming service to stay away from a GUARANTEED $365 million investment in the red-headed Mexican star. In boxing, all it takes is one punch, one in-ring mistake to end a fighter's career, regardless of how good or smart he is.

Whether there was any guaranteed money involved or not, DAZN is working hard to make their gamble pay off—perhaps too hard, if last Saturday's beyond-biased fight commentary for the Canelo-Jacobs bout is any indication of their desperate need to make Canelo a super-hero.

But there are some signs that maybe the signing is starting to pay dividends and help lift the company out of the deep red it found itself in after going on a spending spree to secure the services of Canelo, Gennady Golovkin, and other high-end fighters.

A DAZN press release on Wednesday crowed about the Canelo-Jacobs fight reaching 1.2 million viewers via their streaming service over eight of the markets in which they're currently active. And according to unidentified "industry sources," who chose to speak to select members of the media on the back end of the press release, at least half of those views came from the US market.

So, if the reports are true and 600,000 people watched Canelo-Jacobs via DAZN, then the 28-year-old star from Guadalajara is, indeed, bringing in a good amount of subscriptions. Remember, though, that DAZN does not release subscriber numbers and is under no obligation to release accurate info regarding their numbers.

Also, there's complexity involved in this bragging point for the streaming service. How many people signed up for the full year at $99, how many signed for the one-month $19.99 price, and how many of those in the 20 bucks crew will cancel before re-signing?

But, still, a minimum of 600K is a respectable start for the company that will need 200,000 subscribers dishing out 20 bucks a month for the full year—just to pay for Canelo vs. Jacobs.

Bringing in Alvarez is bringing in subscribers and luring Canelo-hungry fighters over to DAZN who may attract even more subscribers. Canelo has to produce some more intrigue than he did in this last fight and the streaming service has to fine tune some tech details and hose down their Canelo-humping broadcast team, but, all in all, it's obvious that adding Alvarez has been a big push in the right direction for the company.

As this writer said back in October, when he opined on whether DAZN's Canelo gamble will pay off:

"Consider the 365 million to Canelo as an investment built on the name of a proven winner in all aspects of the game.

With the addition of boxing's biggest star and the impact that news produced, DAZN has gone from an interesting little project to a 'real' player.

Tossing so much money Canelo's way is a gamble, though. DAZN is betting on a proper piggyback ride from the 28-year-old star and there may be no room at all for any slip-ups."

What was true then, is true now.