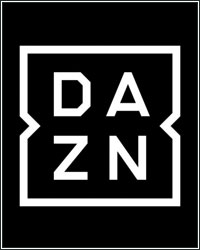 When DAZN burst onto the American scene in 2018, checkbook in hand, their ambition was palpable. In an effort to penetrate and dominate the combat sports scene in America, the wannabe Netflix of combat sports signed a modest roster of fighters with which to launch. Then they really opened up the vault in signing Saul "Canelo" Alvarez and Gennady Golovkin to multi-fight deals at a total expense of nearly half a billion dollars.

But did their fighter-signing checkbook diplomacy also apply to the boxing media?

Almost from the very beginning, buzz floated throughout media back channels that DAZN was most definitely in the business of buying "friendly" media relations. There were stories of media members being flown out to certain events on the DAZN dime and given the VIP treatment—something which other companies have also done. But there were also allegations that the currying of favor went well beyond what is considered ethical, even in the shady world of boxing.

The advertising agency representing the streaming service approached boxing sites of varying sizes about affiliate arrangements which allowed the strategic placement of links to the DAZN subscription page for a monetary reward to site owners. There were also direct offers to provide "paid stories/posts," confirmed by FightHype's own editor Ben Thompson, who declined them.

When contacted for comment, a DAZN spokesperson, who wasn't exactly easy to peg down for a comment, only replied by saying that his company "has a variety of market-standard affiliate agreements."

Many sites and media members have taken them up on their offer, however, with DAZN stories often looking more like sales pitches than news articles. "DAZN is Really Paying Off" sales scripts, posted verbatim from the source, by various media "affiliates" and "partners" on social media have become humorous glimpses into this pay-for-play boxing media culture.

Not so humorous, however, is a perceived quid pro quo arrangement that purportedly provides greater access to events to those who've been willing to be "sponsored" or turned into a business partner to some degree.

This apparent tiered approach to media relations was especially evident at the recent KSI-Logan Paul card at Staples Center in Los Angeles where Behind The Gloves, Seconds Out, and IFL—media outlets mentioned over and over again in accusations of favoritism—seemed to reign supreme.

"[It's] getting way out of hand and this KSI-Logan Paul event was the worst I've ever seen it," said one media insider. "It's basically become an ongoing thing where those three media outlets are given preferential treatment at every single Matchroom/DAZN event… it makes Steve Kim's relationship with Top Rank look refreshing."

The relationship between DAZN promoter of choice, Matchroom's Eddie Hearn and London-based YouTube boxing channel IFL looks especially troubling under a microscope. IFL co-founder Kugan Cassius is sponsored by MTK Global—a management company that represents fighters doing business with Hearn. So, essentially, one business partner is interviewing another and it's being passed off as news content. According to several media members contacted for this article, IFL receives unprecedented access to events and is even allowed to film in areas off limits to video recording by other media outlets.

But this kind of relationship between media and DAZN seems shockingly standard procedure.

"[It] begs the question, are you media or do you work for them?" said the media insider.

"I hope all the boxing media that covered the Logan Paul KSI fight last night are enjoying their DAZN checks, subscriptions and clicks this morning," Tweeted Los Angeles Times Sports Editor Angel Rodriguez the following day.

The alleged efforts of Hearn and DAZN to create their own media corps have become a running joke among members of the media and informed fans. One "affiliate" website—stuffed with "buy now"-style links to the DAZN sales page ran 15 articles on the KSI-Logan Paul card in the span of 72 hours.

The biggest website target of DAZN, however, may have been the Oscar De La Hoya-owned "Bible of Boxing," Ring Magazine and its website, RingTV.

Rumors have been rampant about DAZN (or its parent company, DAZN Group [formerly Perform Group]) buying into The Ring as part of last year's deal with Saul "Canelo" Alvarez and Golden Boy.

The DAZN spokesperson contacted for comment denied that his company owns a piece of The Ring. But ownership is not the same as partnership.

Several discussions with knowledgeable media people working at high positions within the industry affirmed that DAZN absolutely did invest in the Ring website, although it's not known exactly how much.

Whether DAZN or its parent company helped prop up a cash-starved Ring or not, the move would've fit into the company's modus operandi when it comes to media acquisitions.

In 2015, DAZN's parent company took full ownership of The Sporting News, the oldest sports publication in America, and transformed it into a full-on marketing tool for their then-upstart streaming service, not yet available in the US.

Per Daniel Roberts of Yahoo! Finance:

"Perform Group has cut journalists (it laid off eight Sporting News people in November, nearly a quarter of the editorial staff), ramped up aggregated content, and is using Sporting News as a marketing vehicle to promote DAZN."

One look at The Sporting News website now—especially the boxing section-- finds the online publication littered with links to the DAZN sales page and filled with DAZN-friendly "news" articles. The Ring Magazine website is creeping in that direction as well, with links to the DAZN sales page and "Brought to you by DAZN" banners in prominent spots.

Efforts to contact The Ring or, for that matter, any of the affiliate sites or DAZN media partners were met with dead silence. Only one site owner responded to the inquiry regarding their business relationship with DAZN. A handful of angry messages, however, were sent to this writer's editor about why this article was being written.

So, why is cultivating a one-hand-washing-the-other financial relationship between media and broadcaster/promoter a big deal? The fact that this will be a common question asked of this subject matter speaks volumes as to what's wrong with boxing and its media.

Simply put, one can't both report on an event as a journalist/reporter while also selling the event—at least not without letting people know that the reporter has a vested interest in selling that event.

The sad truth, however, is that there's little-to-no money to be had in boxing media and, often, the only "real" money to be had is with boxing companies who most definitely have a product to sell. Many in the business skirt around conflict of interest in an effort to simply stay in the business. This writer, for example, has done straight-up, nuts-and-bolts previews for Premier Boxing Champions, although great effort has been made to maintain editorial independence.

Some media members, however, have no issue with telling a paid-for story or pushing a sales pitch on those reading or watching their work in search of actual news and information. They don't have an issue because "this is boxing" and "everyone is dirty" and "nobody cares, anyway."

But fans should care and so should the fighters, themselves. A weak media allows for a weak product to be foisted on the fans. A weak media also destroys the system of checks and balances that should be protecting fighters from deceit, fraud, and even physical harm.

The fans have given up on the media and the media has responded by giving up on the very reason they're supposed to exist. Boxing journalism has taken a back seat to rubbing elbows with the stars behind the scenes and making a few bucks at the expense of those foolish enough to read or watch.

DAZN is not the only company degrading the media to its benefit, but they, arguably, have become the best at doing it.