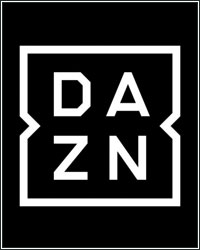 Following its first full year in the US-based boxing business, DAZN (which officially got started in September of 2018) has had mixed results. While the streaming service has produced some quality fights and shown upward movement in terms of subscription numbers, it has also, to a great degree, proven that their business model is not a sustainable one.

Matchroom Boxing's Eddie Hearn, who was entrusted with a billion dollars of seed money over eight years to build DAZN into a combat sports powerhouse in the United States, has started the new year crowing about his company's success. The British second-generation promoter rates DAZN's success at a ten out of ten over the last quarter of 2019, which featured three of the four most-viewed fights in the service's history—Anthony Joshua-Andy Ruiz 2, Saul Alvarez-Sergey Kovalev, and KSI-Logan Paul—and succeeded in retaining subscribers at a higher rate than usual.

"Joshua-Ruiz was three times what Joshua got on Showtime. Even in America, it's approaching a million audience [on DAZN]," Eddie Hearn said on SI Boxing with Chris Mannix. "That's a huge number. One of the problems we had recruiting fighters in the early days was, 'Oh, no one is watching DAZN.' They are. More people are watching.

"We're getting bigger audience numbers than Showtime. Charlo just boxed on Showtime and got 300,000. You got Jacobs-Chavez, and that's going to do 500-600,000 on DAZN. Joshua did nearly a million on DAZN."

The problem with judging DAZN's first full year success, however, is that they do not release their subscription numbers or any data related to their bottom line.

Hearn conceded in his interview with Mannix that all was not well in the beginning, but insists that things have turned fully around—so much so that he plans on asking DAZN to bump up their one-month price from $19.99 to $50.

In a recent article at Boxingscene.com, writer Thomas Hauser delivered, perhaps, the most reliable guestimate on DAZN's subscription numbers. Quoting "well-placed" industry sources, Hauser places their current customer tally at 800,000 (640,000 buying at the month-by-month $19.99 price and 160,000 signed up for the year-long subscription cost of $99.99). The 800,000 total, according to these sources, represents "a significant bump" stemming from the company's strong end-of-year schedule.

Assuming these numbers are accurate, the good news in the strong finish to 2019 was only tentative good news based on temporary good fortune. Andy Ruiz's upset of Anthony Joshua in June created a spike in American interest for the rematch. November's KSI-Logan Paul rematch was a one-time event that probably won't have a lasting positive impact on subscriptions. It's hard to see numbers climbing as 2020 kicks off to a slow start.

Even with numbers at least temporarily trending upward, the financial viability of the company remains in serious doubt.

Using Hauser's numbers, the total yearly revenue coming from subscriptions (assuming each customer sticks around for a full year—and that's a hugely unrealistic assumption) is around $170,880,000. That's a damn fine amount until you realize that Canelo Alvarez, alone, with his $35 million-per-fight minimum, accounts for about 41% of all DAZN subscription money.

Potential Alvarez opponents, knowing that DAZN is spending big and in desperate need of "name" opposition for their star, have been absolutely raping the company in negotiations. Daniel Jacobs, who is signed to Hearn's Matchroom Boxing USA and previously never made more than $1.6 million for a bout, reportedly got as much as $15 million for fighting Canelo last May and, as part of that deal, was guaranteed a minimum of $4 million in his next two fights after losing to Alvarez. Sergey Kovalev, who was stopped by Alvarez in November, reportedly got $12 million with two subsequent DAZN fights for undisclosed sums tied to the deal.

Gennady Golovkin, who was signed to a six-fight, $100 million deal by DAZN in March, also costs a disproportionate chunk of revenue. And, as in the case of Canelo, opponents are taking advantage of the company's need for a quality B-side for GGG. Sergiy Derevyanchenko, who lost a close decision to Golovkin in October, got an obscene $5 million-plus for his bout with the Kazakh KO artist.

All in all—opponents included—the cost associated with two Canelo fights and two Golovkin fights in 2019 took up about 77.5% of DAZN's total subscription revenue (again, assuming a highly unlikely total best case, everyone-subscribes-for-a-full-year scenario). More than 77 cents of every incoming dollar went to four fights. That's a little like a restaurant that does gangbuster business for Valentine's Day and Mother's Day, but is almost empty the rest of the year. It's not a sign of a healthy business.

Yes, there are other things to consider when it comes to turning a profit on DAZN and its fighters. There's live gate, international rights, venue site fees, sponsorships, advertising, etc. There's also the fact that DAZN has over 7 million subscribers worldwide. But the bottom line for the subscription service is subscriptions and one has to wonder how, in a world where good boxing matches on free TV and basic cable rarely get over 1.4 million viewers, DAZN can hope to get anywhere near the amount of subscribers needed to make a success of their business model.

Al Haymon's Premier Boxing Champions (PBC) also overspent in its beginning stages. Running in the red is to be expected for a new company trying to get a foothold in an already-established industry. But PBC's business model had a huge possible up-side to it—a big-money network deal and/or revenue from a rekindled pay-per-view business. DAZN, on the other hand, has a very limited up-side and no room for growth after a certain point-- a point which may have already arrived.

The streaming service had reportedly projected itself to have 3.5 million subscribers by this point in its existence and it currently has less than a quarter that amount. After 16 months in business, everybody who may want DAZN knows about DAZN and the company's braintrust has yet to figure out how to expose new fans to their fighters and bring them aboard while behind a self-imposed paywall.

Even in a year where they got a lot of fortunate breaks, the company still lost money in its US efforts. 2020 and beyond could be less kind to them.

Executives seem to be preparing for that possibility, vowing to reel in the spending when it comes to fighters while, simultaneously, vowing more bang for the buck. At the end of the first quarter last year, payment options were changed—doubling the month-by-month subscription rate and keeping the year-long subscription option for company loyalists. Around that same time, they went back on their initial promise to provide commercial-free streaming and started selling ad space on their platform. Perhaps most telling, though, is the fact that billionaire bossman, Ukraine-born Len Blavatnik, seems unwilling to invest anymore of his own money into the business, and has turned to Goldman Sachs to raise up to $1 billion in private investment money.

This all points to a company that had a disastrous start to its first full year and finished that year with a bit of a positive surge built almost entirely on what most everyone sees as unsustainable good fortune. Hearn, himself, compared the building of the business to constructing a castle on loose sand.

"It's a bit like building a sandcastle," Hearn told Chris Mannix. "You know when the sand's not quite ready to stick yet and you keep going like this, and it's growing, but it's sliding at the same time...but if you keep the momentum and you keep that relentlessness, it will keep going."

That's the hope for everyone involved with the DAZN project, that it will keep going. It's just hard to see how it CAN without making some major tweaks to the way it does business.