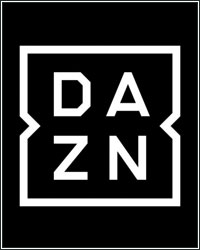 Nobody's pretending that big fight undercards have been good in the pay-per-view era. As a matter of fact, they've become increasingly awful as time has passed and since promoters realized that the fans generally don't seem to care all that much for the first three-quarters of an event, anyway.

But the rise of the streaming service-- and the dubious economics involved in building businesses on this new platform-- is delivering a knockout blow to the idea that we'll ever get anything more than filler below a high-level main event. Hell, in this modern landscape, even "high-level" main events are pretty much becoming a thing of the past.

What brought all of this to mind was a recent article in Boxingscene where DAZN head promoter Eddie Hearn was crowing about the depth of his February 29 card in Frisco, Texas, headlined by Mikey Garcia vs. Jessie Vargas.

"It's amazing to be able to keep doing these shows," Hearn told BoxingScene. "In particular, the February 29 card is probably the deepest show that (Matchroom Boxing USA) has put together."

Underneath Garcia-Vargas, England's Kal Yafai (26-0, 15KOs) defends his WBA super flyweight title against former P4P darling and four-division former champ Roman 'Chocolatito' Gonzalez; Julio Cesar Martinez faces Jay Harris (17-0, 9KOs), heavyweight Joseph Parker takes on Shawndell Terell Winters; and Murat Gassiev faces Jerry Forrest.

If this is the "deepest" Matchroom/DAZN card ever put together, that's a pretty fucking sad indictment of DAZN's first 18 months of USA existence.

Garcia-Vargas, a battle between a clinical tactician and a fighter with a historical reluctance to let his hands go, is not exactly going to be Corrales-Castillo. Yafai-Chocolatito is not without intrigue, but it's hardly a blockbuster at this stage of Chocolatito's career. The other fights are pure showcase squashes with supporting cast talent against well-cultivated fall guys with conveniently padded records.

This is only a "deep" card when stacked up against other DAZN cards, where subscribers generally get one good fight and total filler beneath. The pre-Super Bowl card in Miami delivered a couple of good fights in Jo Jo Diaz-Tevin Farmer and Daniel Romam-Murodjon Akhmadaliev underneath a Demetrius Andrade-Luke Keeler mismatch and a YouTuber fight, but let's not pretend that this card was "stacked" or a draw to anyone but the most die-hard of boxing-hungry fans.

None of this is to single DAZN out because fellow streaming service ESPN+ has been just as bad, if not worse, at delivering quality undercard content to subscribers.

I wrote the following for another site awhile back and it still applies now:

"This is what we've been seeing in this new streaming era. In order to ease up the hemorrhaging of money inherent to the start-up of a subscription-based business model, boxing is being delivered in bulk. Everything is being funneled into the coffers of the stars and that means there just isn't enough money to fund good, competitive bouts underneath the big shots.

In the short term, this is survivalist philosophy, maybe boxing's equivalent to 'trickle down' theory. Throw money at the top 1% and hope they build the platform into one that makes money for everyone."

Traditional pay-per-view events have also been featuring some pretty weak undercards, but generally not as weak as those underneath streaming service main events. Plus, there's no pretense with these one-shot PPV events about delivering more for less like DAZN continually boasts.

It's pretty off-putting to see some media people actually declare these sad, thin streaming shows as "big" and "packed" and "deep." This either shows how easily media can be manipulated or how far the bar has been lowered as to what constitutes a good, meaningful card worthy of the consumer's hard-earned money.

Fight fans deserve more and they deserve better-- especially if they're being asked to pay over and over again for what used to be free.