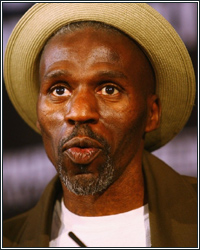 According to TMZ.com, Roger Mayweather, former world champion, trainer, and uncle of future Hall of Famer Floyd Mayweather, has passed away at age 58. The exact cause of death is unkown at this time, but Roger's health had been declining for several years.

Floyd Mayweather opened up about Roger's health back in 2015, blaming boxing as the cause for his brain damage. "My uncle Roger Mayweather has lost a lot of memory from the sport of boxing," Floyd told FightHype.com at the time. "He's only in his 50s, but it seems like he's an old man in his 80s."

FightHype.com sends our condolences to the entire Mayweather family during this time.