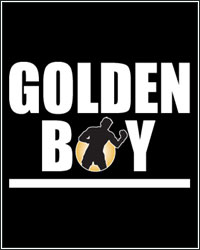 Golden Boy Promotions returned to the Palm Springs area this week with a six-fight event at the Fantasy Springs Resort Casino. Golden Boy returns to Fantasy Springs on July 1 with East Los Angeles' undefeated star Frankie Gomez (9-0, 7 KO's) in the main event and Coachella valley fan favorite Randy Caballero (11-0, 7 KO's) in the co-featured fight. If you missed the live action or TeleFutura "Sólo Boxeo Tecate" broadcast, below is a summary of the results:

Leo Santa Cruz KO5 Jose Lopez
Luis Ramos Jr. UD8 Francisco Lorenzo
Randy Caballero KO4 Sergio Cristobal
Javier Loya KO1 Jose Vargas
Juan Sandoval KO2 Rene Torres
Jose Gonzalez MAJORITY DRAW Drew Davis

Next week the "Sólo Boxeo Tecate" broadcast will feature a doubleheader of Albuquerque stars, when home town favorite Holly Holm takes on Victoria Cisneros in the 10-round main event and local hero Fidel Maldonado Jr. faces San Antonio's Eddie Ramirez in the six-round co-feature. The TeleFutura broadcast begins at 11:30 pm ET/PT (10:30pm CT).

For more information, visit www.goldenboypromotions.com, www.fantasyspringsresort.com, follow us on Twitter at www.twitter.com/GoldenBoyBoxing, www.twitter.com/fantasysprings, www.twitter.com/TeamCaballeroor visit us on Facebook at www.facebook.com/GoldenBoyBoxing or www.facebook.com/fantasyspringsresort.