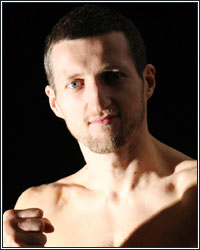 Carl Froch's most recent victory, this time over veteran and former champion Glen Johnson, is further proof in my view that he should be placed in the top 10 pound-for-pound list. It will be challenging to find a fighter currently active who has had a more impressive resume over the past couple of years in terms of opposition he has faced and wins acquired. He took the unbeaten record of Jean Pascal, stopped Jermain Taylor, took another unbeaten scalp in the form of the talented Andre Dirrell, completely shutout Arthur Abraham and then advanced to the finals of the Super Six tournament by defeating Johnson. It is true that his fight with Dirrell could have gone either way, but so could his close decision loss to Mikkel Kessler. It is also important to note that of these past six fights, he has travelled overseas for four of them.

Froch may not appear to be the most fluid or natural in the ring, but he clearly has the ability and talent to take him a long way in the sport. The two-time WBC champion is a solid puncher, full of courage, and has a great chin. In his last two fights, we have seen some of the skills which he obtained through his amateur career, showing a good jab and ability to maintain distance and still be effective.

Nobody can doubt the talent of WBA champion Andre Ward, who is rated number 9 pound for pound by Ring magazine, however, surely the Nottingham man has had a tougher list of opponents thus far, and being undefeated is not necessarily a reason to warrant a top ten spot, as even the consensus number 1 fighter, Manny Pacquiao, has 3 defeats on his resume. When the two men clash in the latter part of 2011, it will make clear who is the best super middleweight in the world and who truly belongs on the top 10 pound for pound list.