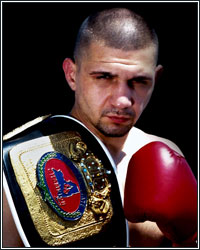 Boxing fans in New York City, as well as those watching around the world on ESPN's Friday Night Fights, witnessed a spectacular fight at the Roseland Ballroom between Pawel Wolak(29-1-1) and Delvin Rodriguez (25-5-3), who matched up in a anticipated fight that could have potentially blemished their careers or helped put them in a position to contend with the top fighters in their division. From the sound of the bell, both men tried to enforce their strategies. Wolak wanted to apply pressure, while Rodriguez tried to maintain distance and engage at an active pace. The fight became a battle that tested the spirit, heart, and will to win of both men.

Although the fight was scored a majority draw (97-93, 95-95, 95-95), there is no reason for Wolak or Rodriguez to feel down on themselves. Despite the fact that they may have been disappointed with the outcome, the reality is that both fighters came out as winners. The fact that both men fought so hard and so tough virtually warrants an immedaite rematch. A sense of unfinished business filled the air as the night passed and fans trickled out of the building. It's unclear what will happen in the futures of Powel Wolak and Delvin Rodriguez, but by popular demand of fans, a second fight should definitely be in the works.

Overall, it was a great night of action and a job well done bY the fighters, the promoters, the matchmakers, and the judges. Looking at the bigger picture, this fight serves as a blueprint of how close fights should be officiated and referee Steve Smoger, as well as judges Tom Schreck, Steve Weisfeld, and Julie Lederman should be commended for their performances as well. Both Powel Wolak and Delvin Rodriguez put there lives on the line and pushed themselves to the brink of destruction, and neither of their performances were diminished with a bad decision. As an avid fan of the sport, I can honestly say this fight was a classic and is definitly a candidate for Fight of the Year.