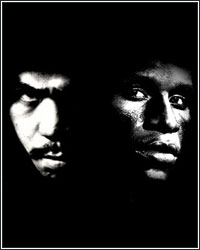 For more than two years now, the sports world has had its eye on boxing wondering if the Floyd Mayweather/Manny Pacquiao match-up will ever take place. Every time the ESPN ticker scrolls across the bottom of the screen, fans are hoping to read "Floyd Mayweather and Manny Pacquiao agree to terms and both have signed contracts to face each other on (said date) at (said venue).

We hear it all the time from sports fans. "I used to be into boxing, but it's just not the same anymore." These two men have enough drawing power that even a casual sports fan is willing to drop $59.95 on a pay-per-view to witness this historical bout. Mayweather and Pacquiao are undoubtedly the sports biggest cash cows and earn the biggest ratings every time they fight.

If or when the two finally face one another, each is likely to earn upwards of at least $75 million for 12 rounds of action. They will almost assuredly shatter every pay-per-view record for a boxing event. Some estimate a Mayweather-Pacquiao pay-per-view could receive over 4 million buys.

It's not often the two best athletes in a particular sport are able to face each other when both are still at the top of their game. We never got to see Jordan go head-to-head with Kobe in their primes. Couple that with the fact that it's even more rare that the two best boxers in the world are in the same weight division. Imagine if a prime Joe Louis squared off with Muhammad Ali. Fans would give anything to see Rocky Marciano take on Jack Johnson. Unfortunately, the only time you can match the greatest fighters of an era against one another is by turning on your Xbox or PS3.

That's the opportunity we have in front of us today; a chance to see the greatest fighters of a generation step inside the ring in a once-in-a-lifetime, video-game type match-up . This is what sports is all about. Ask any pro athlete and they will tell you that what drives them the most is the desire to be the best. Both "Money" and "Pac Man" have said they are the best in the business. It's time to prove it.

Floyd Mayweather has publicly stated the only thing standing in the way of a fight with Pacquiao is the random drug testing issue. Pacquiao says he wants the fight. Both men have made sacrifices to try and get this thing finalized.

Forget about who is at fault for the fight not being made. Forget about the "numerous" negotiations that have fallen through. Anyone involved in the production of this mega-fight can see the dollar signs and wants thier own piece of the action. It's time for Bob Arum, Richard Schaefer, Leonard Ellerbe, Al Haymon, Michael Koncz, Freddie Roach, Alex Ariza, Roger Mayweather, and anyone else not named Floyd Mayweather Jr. or Manny Pacquiao to step aside and let two men settle this debate once and for all. After all, it was the sport of boxing that made every one of these men relevant in the first place. Gentlemen, it's time to put your egos aside just this once and give back to the sport that made you who you are. In the end, not only will the rewards be great, but the fans will finally get what they deserve.

This fight will bring boxing back to the forefront of the sports world. If that happens, EVERYONE WINS.

Be sure to follow my blog at http://boxingobservers.blogspot.com/ and become a fan of The Boxing Observer on Facebook.
[ Follow David Kassel on Twitter @BoxingObserver ]