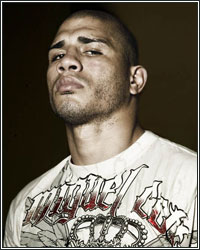 It's Monday. Welcome back for the final edition of Observe and Fight in 2011. Get caught up on The Boxing Observer's compilation of observations and random thoughts from the week that was in boxing. Check out some of the most recent events you may have missed out on including Miguel Cotto's revenge on Antonio Margarito, Floyd Mayweather's potential next opponent, Abner Mares' public redemption, and much more. Without further ado, check out the latest observations from The Boxing Observer.


Miguel Cotto showed his true hatred for Antonio Margarito in his beatdown of the "Tijuana Tornado." He looked more upset the fight was stopped than Margarito did. While Cotto didn't answer questions about his heart, his boxing ability was on full display. Cotto is still a shell of what he once was, but he showed the world how much damage Manny Pacquiao did to Antonio Margarito. Emanuel Steward said it best, "Margarito is finished as an elite fighter." The next logical step for Antonio could be to face Cuban Erislandy Lara, or get a rematch with Paul Williams. One thing is for sure though, Margarito needs to take some time off.


Floyd Mayweather may have just found his next challenger. If it makes dollars, it makes sense, and Miguel Cotto makes sense. Cotto will soon be free as a bird from Top Rank, and you better believe he won't be resigning with Bob Arum if there is any chance he could make the biggest payday of his career. Mayweather works with Golden Boy, but makes his own loot. Cotto has his own promotional company out of Puerto Rico and could strike up a deal with Oscar De La Hoya and company. A Mayweather vs Cotto fight would be easy work for Floyd, the biggest payday of Cotto's career, and is more than likely Miguel Cotto's final swan-song. If Cotto's heart is not into boxing anymore, what better way to end a hall-of-fame career than to cash out over $10 million. Mayweather vs. Cotto on May 5th? Sounds good to me.


While Margarito is a villain, he deserved to finish the fight. I understand that different state athletic commissions have different rules, but if Texas didn't stop the Pacquiao beating, the New York State Athletic Commission should have allowed Margarito to continue. After all, they let Pawel Wolak continue in July when his head was the size of a bowling ball. Fighters fight with one eye all the time. The people who paid money for the fight deserved to see Cotto get his redemption for a full 12 rounds.


HBO should be ashamed of the ridiculous coverage of the hand wrapping issues before the fight. First of all, Miguel Cotto's tactic of bringing in Naazim Richardson to watch Robert Garcia wrap Margarito's hands appeared to be a mind-game tactic, but it wasn't necessary. Cotto was just flat-out better than Margarito. To constantly keep going back into the dressing room to show Margarito sitting there and Brandon Rios acting a fool was pointless. Instead, they should have been focusing on the excellent fight going on in the ring between Delvin Rodriguez and Pawel Wolak. Does anyone believe Margarito would really risk trying to cheat again?


Abner Mares proved once and for all he is the rightful owner of the Bantamweight Tournament Championship. Yes, Russell Mora screwed the pooch back in August. No, Abner Mares did not need extra help to defeat Joseph Agbeko. Mares is a warrior in every sense of the word and brings fast and furious action to the ring. If Mares moves up to 122 pounds, he will have to fight at least once before he gets his shot at Nonito Donaire. Donaire is still the man to beat, and Mares would seriously have to improve his defense, but what a fight that would be. Mares is still not ready for the likes of Donaire yet, but in about 3 figthts, he could make it competitive.


Delvin Rodriguez's next fight will be against either Saul "Canelo" Alvarez or Austin Trout. Alvarez wants to fight Mayweather, but he's not ready. Rodriguez would be willing to go to Mexico for his shot at "Canelo." Golden Boy may take Rodriguez lightly enough to allow him to fight for the title. Trout is looking for anyone willing to fight him and Rodriguez is that guy. The two almost struck a deal in November and it shouldn't be that difficult to make this time. The winner of a Trout vs. Rodriguez title fight could be in line for a unification fight with IBF champion Cornelius "K9" Bundrage or Alvarez. Can we please get this jr. middleweight division straigtened out?


Don't be surprised if the Amir Khan vs. Lamont Peterson fight looks very similar to the Amir Khan vs. Zab Judah fight. There are a lot of similarities in size and speed between Peterson and Judah, and Khan is faster than both of them. Khan will continue to look impressive in his quest up to welterweight and a future showdown with Floyd Mayweather. Bank on it.


Wladimir Klitschko is one tough S.O.B. Klitschko is still planning on making a title defense Saturday against Jean Marc Mormeck after he had surgery to remove a kidney stone over the weekend. I don't care how confident Wladimir is against Mormeck; not many people, let alone boxers, would go through with a fight just days after having a surgery of any kind. Maybe this is the reason why the Klitschko brothers are as dominant as they are. They are dedicated to the sport first and foremost.
That's all for me in 2011 ladies and gentlemen...I'm taking the plunge. I'm marrying my better half this weekend and will be out of commission for the next few weeks. I'll be back the first Monday in 2012 to bring you more from The Boxing Observer. Enjoy the holidays everyone!
Email questions or comments to
dkassel@fighthype.com
, "Like" The Boxing Observer on Facebook, and follow me on Twitter @BoxingObserver.
[ Follow David Kassel on Twitter @BoxingObserver ]