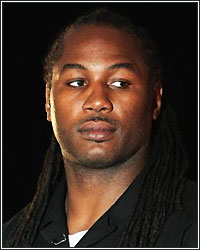 FightHype.com recently had the privilege to receive a phone call from former undisputed heavyweight champion Lennox Lewis fresh off his induction into the boxing Hall of Fame. Lewis talked about a number of topics, including current pound-for-pound king Manny Pacquiao. "I think Manny Pacquiao is fully dedicated and he reminds me a lot of myself in the way that he prepares for each fight," he stated as he compared Pacquiao's approach to fighting to that of his own. Lewis also commented on Pacquiao's continuously growing popularity, stating, "He's a hero in his country and he could quit fighting any time now and become President. He's putting the Philippines on the map and showing the world that the Philippines is a force to be reckoned with when it comes to boxing, I'm glad they don't have any heavyweights."

While The Emperor offered nothing but praise for the Filipino superstar, the self-proclaimed pugilist specialist does think there are some minor flaws in Manny's skills and there's one man out there who he believes can exploit them. "I think Floyd's got the talent to beat Pacquiao. Whether or not he believes that or if the fight will even happen, we will have to wait and see, but I would like to see it," continued Lewis.

Be sure to check back for the full interview as Lewis talks more about the current state of boxing and reflects on his own illustrious career.
[ Follow Percy Crawford on Twitter @MrLouis1ana ]