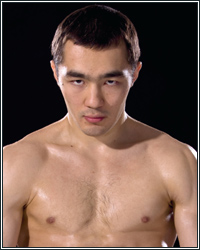 Beibut Shumenov and his promoter, KZ Event Productions, Inc., have filed a lawsuit in Kazakhstan against Gabriel Campillo, Sampson Boxing, LLC and Sampson Lewkowicz seeking a judicial declaration that, as a result of Campillo's blatant violation of the drug testing rules of the Kazakhstan Federation of Professional Boxing and the WBA, Campillo, Sampson and Lewkowicz have, under their contracts with KZ, forfeited any monies otherwise due to them from the August 15, 2009 Campillo-Shumenov fight.

No less than eleven witnesses -- including Kazakhstan Government officials and entirely unaffiliated individuals, such as DeMarcus Corley's legendary trainer, Don Turner -- have provided written statements collectively establishing that, immediately after the fight, Campillo breached his contract with KZ by not going to the drug testing room as required by both Kazakhstan Federation's rules and the WBA Rules, and instead, absconded to a locked shower room with one of his trainers for approximately ten minutes. In fact, Altynbek Nurdauletov, the General Secretary of the Kazakhstan Federation, has already declared that Campillo's conduct was a violation of the Federation's rules.

In addition to commencing suit in Kazakhstan (as mandated by the parties' contract), Shumenov, through his American lawyer, Judd Burstein, has filed a formal challenge to the bout results with the WBA. Mr. Burstein stated:

The WBA rules could not be more clear, and indeed, were explicitly explained to Mr. Campillo at the pre-fight rules meeting: he was to go to the drug testing room immediately after the fight. Incredibly, Campillo does not dispute he violated the rule. Rather, he, together with Guy Jutras, the WBA Supervisor, and Pasquale Procopio, a WBA judge, claim that Campillo was at all times accompanied by Jutras and Procopio after the fight and that he violated the rule only by leaving their sight for ten seconds when he went to his shower room before going to the drug testing room. The problem is that eleven witnesses have contradicted this story, making clear (a) that neither Jutras nor Procopio accompanied Campillo back to his locker room, (b) that Campillo and his trainer were alone in the locker room for at least five minutes, and (c) that once in the locker room, Campillo and his trainer then locked themselves in a shower room.

I think the WBA must take immediate action to ensure that its rules are enforced. There is no way to harmonize the accounts of our eleven witnesses and the "ten second" claim of Campillo, Jutras and Procopio. One side has to be lying. Since some of our witnesses, like Mr. Turner, are wholly independent with no reason to do anything but tell the truth, the reasonable inference is that Campillo is lying, because he knows that he violated the rules, and that Jutras and Procopio are lying, because they don't want to admit to their gross incompetence. Indeed, their whole story makes no sense. If Jutras and Procopio had been with Campillo the whole time, why would they have allowed Campillo to go to his dressing room after stating in the rules meeting that all fighters had to go directly to the drug testing room before returning to their dressing rooms?

Mr. Burstein also stated: "We are also actively considering commencing actions against Jutras and Procopio. Their conduct smells like a five-week-old, unrefrigerated dead fish."