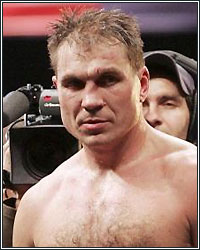 The WBC announced that #2 ranked former champion Oleg Maskaev and #1 ranked Ray Austin will fight in a title eliminator for a future shot at current champion Vitali Klitschko. "This has been a very long road. To fight for the title, we have to be successful in these type of fights," said promoter Dennis Rappaport, who looks forward to what could be a major event in Europe.

"In Russia, this fight would do huge business and in Germany, it would be big business," he continued. Before that can happen, however, Maskaev must first get past Nagy Aguilera in a tune-up bout scheduled for December 11th at Memorial Auditorium in Sacramento, California.

Much more to come from Dennis Rappaport in a full-length interview on FightHype.com.