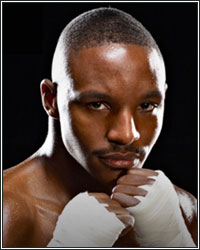 "Devon's first title defense at home drew 10,000! That's more than all of Bradley's home defenses put together. It's clear that Bradley needs Devon if he wants to get out of the 1,800 seat ballroom that he's being promoted in," stated Kevin Cunningham, trainer and manager of WBC & IBF jr. welterweight champion Devon Alexander, as he reached out to FightHype.com to comment on the current status of negotiations for a jr. welterweight unification with WBO champion Timothy Bradley. Although reports suggest that a January bout between Alexander and Bradley is nearly finalized, it appears as though there's a dispute brewing over the purse split.

After Alexander successfully defended his titles in front of a hometown crowd of nearly 10,000 fans [reported paid attendance was 9,117], Cunningham now clearly believes that Alexander is the much bigger draw and, as such, deserves to be paid accordingly. Cunningham would point out the fact that Devon's numbers in his last bout nearly quadrupled the average attendance for Bradley's last fight, which took place at the Agua Caliente Casino in front of 2,442 fans not far from his hometown of Palm Springs, California.

"Tim 'Ballroom' Bradley. Gary Shaw's Ballroom Boxing presents Tim 'Tiny Draw' Bradley. Tim and Gary [Shaw] can talk all the shit they want, but at the end of the day, Devon is the biggest draw in America at 140," Cunningham added. Indeed, the numbers don't lie and as far as hometown crowds are concerned, Cunningham has a valid point. When it comes to their boxers, fans in St. Louis come out in droves to support their hometown champions. Case in point, in 2005, a sold-out crowd of 22,730 showed up at the Savvis Center in St. Louis, Missouri to watch then-undisputed welterweight champion Cory Spinks defend his titles against Zab Judah, making it the second-largest attendance in boxing history for a match at an indoor arena.

Whether or not that means Alexander deserves the lion's share of the purse is a different story, but Cunningham does have an excellent argument and a legitimate reason to demand more money for his fighter. Regardless, one thing is certain...if and when these two do finally step into the ring, they should definitely be doing it in front of Alexander's hometown fans as opposed to Bradley's.

So what say you, fans? Who's the bigger draw and who really should get the bigger percentage, Bradley or Alexander?
[ Follow Ben Thompson on Twitter @fighthype ]