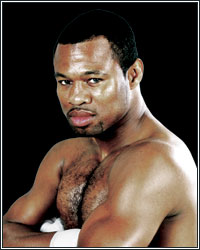 For legendary promoter Bob Arum, when it comes to sizing up potential opponents for his star attraction, it's nothing personal, it's just business, so it should come as no surprise why he thinks Shane Mosley is the right pick for Pacquiao. After all, according to Arum, "it's all about the Benjamins" and although Mosley is coming off of a draw to Sergio Mora and a loss to Floyd Mayweather, his name recognition amongst casual fans is enough to convince the wily promoter that he's the right option to maximize pay-per-view revenue. Of course, if you're Pacquiao, the choice of Mosley also makes sense for a lot more reasons other than money.

First and foremost, a bout with the three-division world champion will provide Pacquiao yet another opportunity to prove why he, and not Floyd Mayweather, is the true pound-for-pound king of the sport. Having already outdone Mayweather in his performances against common foes like Oscar De La Hoya and Ricky Hatton, a dominant victory over Mosley, whether that be by lopsided decision or a surprising stoppage, would no doubt garner much more accolades for Pacquiao than Floyd ever received. Even though a lot of members in the media have already criticized the idea of a bout with Mosley, those same critics will be singing an entirely different tune so long as Pacquiao puts on the type of performance we've grown accustomed to. Keep in mind those same members of the media were totally against Antonio Margarito as Pacquiao's last opponent, but nonetheless, that didn't stop them from heaping a great deal of praise on the Filipino superstar after capturing his 8th world title in a lopsided victory over a guy that was stopped nearly 2 years prior by Mosley.

Furthermore, like some of his more recent opponents, Shane Mosley's style is tailor-made to make Pacquiao look good. In contrast to more technical fighters like Floyd Mayweather and Juan Manuel Marquez, Shane Mosley is a guy who likes to trade leather. "He's just like me. He can't sit there and box the whole fight. Pacquiao likes to fight and I like to fight, so he's going to fight me," Mosley would comment in a recent interview. [http://fighthype.com/pages/content8904.html] That's good news for Pacquiao and his trainer, Freddie Roach, who in the past has often times said he prefers his star pupil to be in "action fights" as opposed to "boring fights." Now exactly what he means by "action" and "boring" can be interpreted to mean several things, but reading between lines, and based on their selection of past opponents like Joshua Clottey and Antonio Margarito, it sounds like Roach prefers opponents who are willing to come right at Pacquiao as opposed to those who are more apt to stick and move or counterpunch. Judging from Mosley's comments, it sounds like both sides are on the same page where that's concerned.

Most importantly, however, is the fact that Shane Mosley is 39 years old and appears to be headed down a steep, declining slope as far as his skills are concerned. Although he still possesses some power and hand speed, he's nowhere near as dangerous as he was roughly 2 years ago when he destroyed Antonio Margarito in 9 rounds. And even then he wasn't as dangerous as he was towards the end of his prime years when he faced the likes of Oscar De La Hoya, Vernon Forrest and Winky Wright. In simple terms, Mosley presents a low risk, high reward option for Pacquiao, who needs to continue to look good if he hopes to remain in the driver's seat as far as negotiations are concerned for a potential showdown with Floyd Mayweather. Should Pacquiao, or even Mayweather for that matter, show any type of vulnerability against the wrong opponent, best believe that either man would would try to claim the upper hand if they ever do return to the negotiating table. Mosley, however, provides a safe option that should ensure Pacquiao an impressive victory against another common foe. That's not to say Pacquiao would necessarily have problems with welterweight champion Andre Berto or lightweight champion Juan Manuel Marquez, the other two opponents allegedly being considered, but when you're considering the risk versus the reward, hands down, Shane Mosley is the right pick.

Not only is Manny Pacquiao a great fighter, but he's also a great businessman, so expect the official announcement about Shane Mosley on May 7 very soon.
[ Follow Ben Thompson on Twitter @fighthype ]