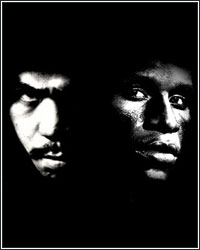 In 2003, strength trainer Darryl Hudson was following the rules of the Nevada State Athletic Commission when he submitted a list of supplements that a client of his was taking. The purpose was to make sure that none of these substances were banned or illegal. It's a standard procedure to ensure all fighters are on the level in a big fight town like Las Vegas. That client was Shane Mosley, and to his own admission, part of the supplements he took were performance enhancers obtained from BALCO. That night, thanks to a late rally, Mosley controversially defeated Oscar De La Hoya, claiming a title in a third weight class. After the fight, the NSAC found absolutely nothing in a post-fight drug test despite having the list of substances disclosed by Mosley's training staff. If that isn't reason alone for boxing to adopt stricter testing methods, then I don't know what is.

Yes, part of all this talk regarding strict drug testing stems from Jean Pascal's near-psychotic rant during his recent press conference for his rematch against Bernard Hopkins. It also echoes back to Floyd Mayweather Jr.'s demand for Olympic-style drug testing in order for a Manny Pacquiao fight to come to light. Fans may be rolling their eyes and thinking that the sport is going backwards on the matter, with steroid-fueled paranoia fanning the flames, but sometimes, taking a step back can get you a better look at the big picture.

Mosley never tested positive, but former champions Fernando Vargas, Javier Castillejo, Omar Nino, Orlando Salido, Francois Botha and Roy Jones Jr., just to name a few, actually did. All of these fighters faced some kind of punishment for being caught (except Jones, whose opponent at the time, Richard Hall, also tested positive leading to a double-negative effect) and I'm sure the event has followed them throughout their respective careers.

One thing people need to understand is that stricter testing for performance enhancers is necessary in boxing because, unlike baseball or basketball, fighters are at risk to absorb direct trauma to their brain for a sustained amount of time for years and years. With awful referees and outdated state athletic commissions, boxers are even at more risk than any athlete in the world of sustaining permanent damage. When an opponent add drugs that can make them puncher harder or last longer, it only increases the risk that much more.

While Mayweather's demand for drug testing may or may not be a ploy to avoid a fight with Pacquiao altogether, people seem to be up in arms even though Mayweather simply stated that if Pacquiao is clean, there's nothing to fear. They fail to remember that Mike Tyson required Evander Holyfield to do the exact same thing for their rematch in 1996, and likewise, Riddick Bowe demanded that Andrew Golota take blood test. Instead, Pacquiao decided to take his quarrels with Mayweather to court for defamation of character and started an "is he/isn't he" debate.

One thing that puzzles me is why isn't everybody on the bus to clean up the sport? People find wild and elaborate ways to cheat on anything and everything they do. Most of the time, it is for self-gain and doesn't physically hurt anybody in the process, but people die in the ring every year. Olympians, who don't get paid by the way, have to submit to even more strenuous drug testing than the pros do. Where is the sense in that?

I am not saying Pacquiao should submit to testing, or Hopkins for that matter. What I am saying very clearly so nobody can misinterprete my words is that EVERYBODY should invest a drop of blood to make sure that fights are on the level. There is no way that this can negatively effect the sport more than the idiotic judges and over nine champions per weight class. In an ideal world, there would be no question and stricter testing would be a mandatory requirement. Be it as it may, I'm sure people can come up with a million reasons why not to test, and just accept it for what it is. Fair enough. Personally, if it were me and I was lacing up my gloves for 45 minutes to risk my life trading punches to my head and body, I sure as hell would want to be absolutely certain that I'm not being cheated or at any more risk than already associated with this dangerous sport.