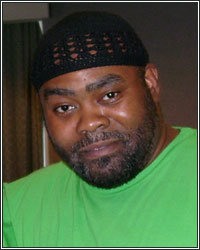 Although future Hall of Famer Bernard Hopkins is set to face WBC light hevyweight champion Jean Pascal in a rematch on May 21st, his long-time trainer, Naazim Richardson, will be solely dedicated to helping three-division world champion Shane Mosley prepare for his upcoming May 7th showdown with pound-for-pound champion Manny Pacquiao. In fact, it appears that Richardson does not plan on working with Hopkins at all until the day after Mosley squares off with Pacquiao. In his place, Hopkins has decided to work with a new trainer, Howard Mosley, until Richardson becomes free and is ready to take over the duties.

"I also want to congratulate my trainer Howard Mosley. Bernard Hopkins just hired him to train him up until May 8th for his rematch with Jean Pascal. So I'm very excited and happy for my trainer to finally get the opportunity to work with a world champion," fast-rising heavyweight Amir Mansour recently revealed in an interview with FightHype's own Percy Crawford. It's a move that could pay dividends for Mosley, who will no doubt need the full undivided attention of Richardson if the pair hope to solve the Rubik's Cube of boxing, Manny Pacquiao.

During this time last year, Mosley did not have that same luxury. As he was preparing for perhaps the biggest fight of his career, Richardson was torn between a number of prior commitments. Less than a month before Mosley's clash with Floyd Mayweather, Richardson was already deep into training camp with Bernard Hopkins, who was facing long-time rival Roy Jones Jr. in a long-awaited rematch. On top of that, Richardson was also helping cruiserweight champion Steve Cunningham prepare for a title defense that kept getting postponed until it was finally rescheduled for June, one month after Mosley's fight. This time around, however, appears to be different as both Richardson and Mosley are focused on one date, one fight, and one goal: solve the puzzle that is Manny Pacquiao.